Hello, friends!
April is over and I think I should start by apologizing for my lack of interaction this month. College is kicking my ass and I haven't been able to keep up with everything. I have still been reading a lot, though, which is great, but I will make an effort to be more active here next month.
As for you all that still comment on my posts even though I haven't been blog hopping in a couple weeks: thank you so much. I appreciate the heck out of you! 💛
HIGHLIGHTS
I have now (kind-of) a side job? It's a little bit hard to explain what it is about, but basically, I'm sort of a monitor for my former high-school teachers and it's been a very good experience so far. I do want to be a teacher one day, so it's been helpful with that too. It's not as overwhelming of a job, which is great, since college has been a mess lately.
I also went through a social media detox week. Okay, it wasn't exactly an overall social media detox; more like a five-day week where I didn't open Instagram or Twitter and only allowed myself 30min on YouTube. It was very important for me, because I've been thinking a lot about the power of social media and especially digital influencers in my life. I was actually discussing that the other day with my friends. We disagree with the fact that stupid people are ruling our countries, but we let stupid people, that we've made famous ourselves, rule our lives – what products we buy, what makeup we use, what shows we watch. Since that detox, I've become more conscious of what I actually want to consume on social media and it was pretty important to shift my focus to more important things.
And I watched Avengers: Endgame! I've always side-eyed people who would go through the LONGEST lines in the world just to watch a movie during release date (in my city's largest cinema, 4,000 people were waiting on line to watch the movie), and yet, look at me: watching it during release week, lol. Even though so much about this movie was still a mess, it was pretty epic too. It's kinda sad to think this really is the end of an era.
WHAT I READ
My re-read for the month of April (I'm trying to re-read a book a month) was the amazing Lola & The Boy Next Door, by Stephanie Perkins. This is a very popular YA contemporary and one of my favorite books of all times. The funny thing about it is I was actually reading some negative reviews for this book prior to my re-read, and most of the things people had issues with are the exact things that make me *love* this book. I adore how querky and unique the characters are. How Lola dresses for Halloween every day. Her two gay dads. Cricket & Calliope. Étienne being shorter than Anna. I don't care that this book is not relatable at all, because fiction sometimes is exactly about being the odd one out.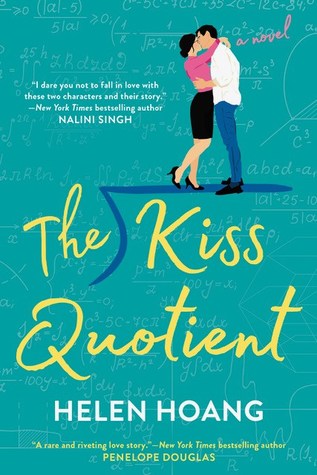 April was Autism Acceptance Month and I decided to finally pick up The Kiss Quotient, by Helen Hoang that got a lot of hype last year. It is an adult romance novel, following an autistic main character who hires an escort to help her feel better about intimacy. There's a lot of great rep in this. First and foremost, our autistic protagonist, and also the love interest who was half Vietnamese. Besides that, though, there isn't much I enjoyed about this. I feel like it was way too similar to The Wedding Date, in which I was exhausted of the banter by page 5. Because this is a dual perspective novel, you know that these characters have *real* feelings for each other, but they lack on communication and take forever to understand that. I needed a nap by the end of it.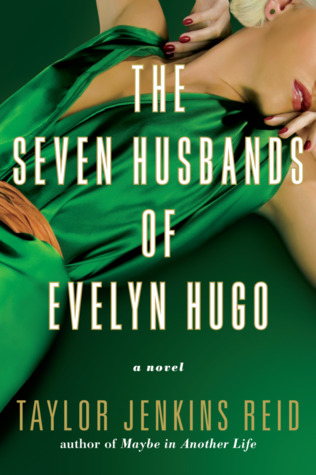 I finally read the most hyped book of last year – Seven Husbands of Evelyn Hugo. Now, honestly, the reason why I didn't like this book that much isn't even because I consider it to be a bad book. It's because EVERYONE ELSE had told me it's a 5 stars read. Throughout my read, I kept telling myself: "okay, when is it going to get really good?". The part ultimately came, but it was in the 70th out of 74 chapters (for the audiobook). I spent more time wanting for the book to get good than actually enjoying it when it did, so I couldn't appreciate it all that much. I still enjoy the discussions that Taylor Jenkins-Reid was able to bring, such as identity, media's pressure, sexuality, etc. The final quote is badass and probably why this was so worth reading after all – and the reason why I gave it 4 stars and not 3.
Heretics Anonymous was one of the most delightful surprises of my 2019 so far. I didn't expect to adore this book as much as I did and I'm just so glad I gave this one a shot. Following our protagonist Michael, Heretics Anonymous is able to talk about religion in a way that felt so natural and not disrespectful at all. I identified with him a lot, growing up surrounded by Catholic traditions myself. The supportive cast of characters was also hilarious and incredibly diverse and I loved following them as they tried to fight, in the best way they could, the hypocrisy of their catholic school. The narration was so smart and funny and I appreciate the narrator for the audiobook a lot as well. But my favorite thing is for sure Lucy, because she's a Colombian girl (South-American rep!!!!!), who is actually very religious, but also a badass feminist. I loved her so much and I just really wish I could have a best friend Lucy as well.
Then I picked up this super short novella by Sandhya Menon, following the same characters from When Dimple Met Rishi. Now, even though this novella was way too short to even appreciate it fully, it made me INCREDIBLY hyped for There's Something About Sweetie – the upcoming compannion novel. Sweetie is introduced in this novella and we're also able to read the first two chapters of the next book. I'm so hyped and I really think I'm going to love it even more than I loved When Dimple Met Rishi – which is a statement.
And, finally, the last book I read this month was Vicious, by V.E. Schwab. I still can't believe I've finally read this, as it's been on my TBR since 2015. This book was so interesting & captivating. It wasn't perfect, but still, it was one of the best written books I've read in a looooong time. I'll admit: I'm a skim-reader sometimes and it's pretty frequent that I'll skip long paragraphs and just read the dialogues. But with this book, I wanted to savour every single line. It felt like I was reading a Netflix show sometimes; it was giving me a lot of The End of The F***ing World vibes, though a much better version of it. I also adore the characters: Sydney and Victor are my favorites. Even Eli was interesting as heck, especially when we start to learn the motivations behind his actions. Apparently I love psycopaths, and I'm not mad about it. I don't know when I'll be picking up Vengeful yet, but hopefully soon!
ON THE BLOG
MONTHLY PLAYLIST
April was a good month music-wise. I listened to *a lot* of The Smiths this month, and I'm very happy I did so, because it fit the mood for the month perfectly.
But, truly, if I can recommend anything for you to listen/watch to, it has to be this amazing cover. I'm not the biggest fan of Billie Eilish or Khalid, but this song is beautiful. What NCT did to it in this dancing cover made me speechless and I cried – real tears – watching it. (I get very emotional with dance, okay? It's an issue).
LOOKING FORWARD
May is going to be an exciting month, because as Mental Health Awareness Month, I'll try my best to read only books that deal with mental health issues of any kind. It's very likely it will be a contemporary filled month, and I'm excited already.
What about you? How was your month of April and what are you're looking forward to in May? Also: have you watched Avengers: Endgame? And do you have any songs you recommend for my May playlist? Let me know in the comments!