Hello, friends!
I have to admit: the past few weeks have been rather slow and I only opened up NETFLIX to watch docummentaries and reality shows. I am afraid this won't be the most entertaining of the posts, but I highly recommend all of these titles if they interest you!
DOWN TO EARTH
Granted: I only started watching this show because of Zac Efron, but I found myself completely interested and finished this in a weekend.
This is a documentary series, where in each episode, Zac and his friend, Darin Olien, visit a different country, exploring their initiatives on sustainability and other eco-friendly alternatives. It's not the most original thing in the world, but I really liked their approach, as someone who's honestly rather ignorant and uninstered in these topics – it didn't feel preachy at all and was really respectful.
My favorite episode was the one in Costa Rica, where they visit a small village in the forest. I loved seeing the school they set up and how they were educating children there. Since this is the field I currently study about, it was really fascinating.
But I feel like all episodes were interesting and sparked a great discussion. Even if you're not interested in the theme and only care about Zac Efron's looks, I'd still recommend it, lol.
INDIAN MATCHMAKING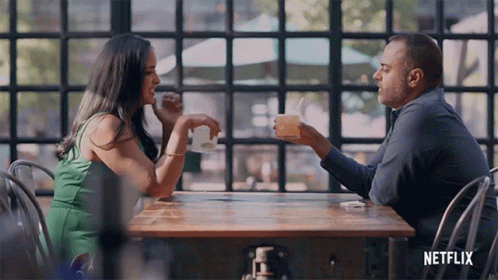 NETFLIX: keep the dating reality shows coming. Please.
As the name suggests, this one is going to explore the matchmaking practice, common in Indian culture. While I do understand this show was controversial among the community, I thought it was really interesting for shedding light on what matchmaking really is. Like, even my sister, who's a very well-educated girl, thought that arranged marriage was still a "forced" practice, when, in reality, we get to see a lot of people who seek out a matchmaker as they're not being successful dating through other routes. (We still see some people who are being pressured into marrying, though).
I really liked some stories (Vyasar and Nadia deserve EVERYTHING) and found all of them to be interesting, as the show really comitted itself to show people from different backgrounds who were looking for different things.
I still think it's worth-watching, but definitely make sure to read "own-voices reviews" before or after watching it as I feel like they're very important to shape your view on the show.
THE SPEED CUBERS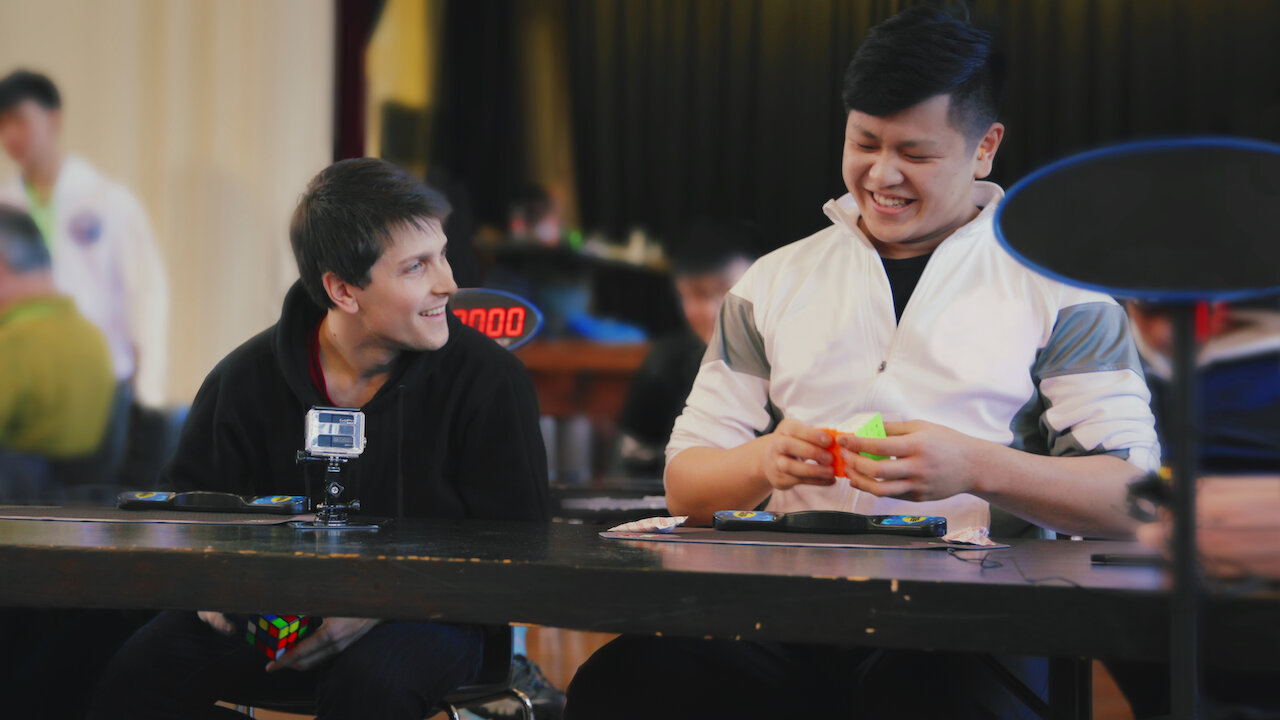 Y'ALL. This documentary. Honestly.
I did not expect to cry this much with a 40min documentary but it was the most wholesome thing I've ever watched. I don't know if it was simply because I was on my period, though I've rewatched since, and it still brought me to tears.
Yes, this is a documentary about speed Rubik's cubing. We follow mostly two people: Feliks Zemdegs – Melbourne-raised and who broke a lot of records while still a kid; and Max Park – a 17-year-old who's been breaking Felix's records since 2016.
Max is autistic and it was so interesting seeing the way his victories are not only about the records he breaks, but also about the small ways the competitions and the speed-cubing community allow him to improve his social skills.
It was so wholesome seeing the friendship between Feliks and Max – albeit rivals, Feliks is still Max's idol and they have such a strong and beautiful bond. Honestly, this documentary made me so happy and emotional. Pleaseeeee go watch it.
LOVE ON THE SPECTRUM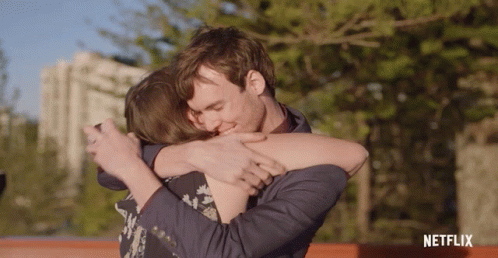 Yes, yet again, another dating reality show. Is it noticeable already I really like them? Oh ok.
Anyway, this one is Australian and we follow people in the autism spectrum as they go on dates and try to find "the one". Like Indian Matchmaking, I do recommend people who watch this show take some time to see the autistic community's response to it, as it's always important to take notice that what we see in a show like this, even if we're following a number of different people's experiences, can not represent the entire community and it'll still have its faults.
I found it to be really interesting: dating is already a challenging thing, so it was nice seeing the different ways neurodiverse people interact, express affection, make small talk, etc.
As a neurotypical person, I admit: it was awkward and embarassing at times. But whenever I felt like that, I remembered myself that social skills are not easy for everyone, and that's OKAY! I think we're most likely to judge what we don't understand/are not used to, so it was a learning experience as well.
I am currently watching some K-Dramas and I'll probably talk about them in my next recap, but for now, I just wanted to recommend these titles. Thank you for reading!