Hello, fellow bloggers!
First of all, I really want to say thank you for all the love this feature got on my first post. I'm happy that you all are willing to support it, because I was very hesitant on sharing these posts, as I didn't know if they'd perform well compared to my other ones. But you guys seemed to really like the idea of me sharing more about life in Brazil, so I'm excited to carry on with it.
For today's post, I'll be sharing a little bit about my high school experience – how schools work in Brazil, the college entrance process, etc. Please, share in the comments down below any particular memories from your personal high school experience, as I'd love to know!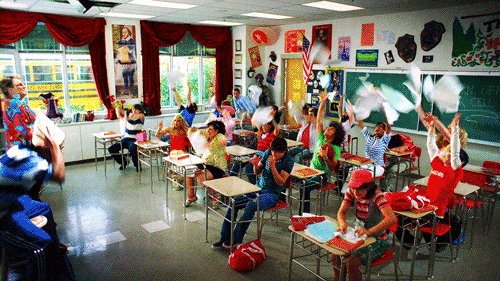 FIRST. Public schools vs. private schools
My country definitely has a lot of issues, politically-wise. I'm sure you've heard that our country just elected a guy worse than Trump and all of our many corruption scandals. The reason why I'm mentioning this is because poor administration is reflected a lot on public schools.
Most public schools in my country have very bad infra-structure. The teachers aren't well paid and, sometimes, are required to teach subjects they're not even specialists on. The books are outdated, kids don't have meals and it's pretty bad conditions overall.
So private schools are, in fact, very, very common. I was privileged enough to only study in private schools throughout my whole life. The infrastructure is definitely a lot better, we have updated materials and some of the best teachers we could have. The better the school is, obviously, the more expensive it is.
This is just a general overview. There are a few public schools who are outstanding in their methods and have very good results in national exams. These are exceptions, though, and you have go through an admission process in order to get into them.
SECOND. Public universities vs. private universities
Now, if you got the idea that: "private schools are better than public schools", you actually have the opposite when it comes to universities.
Public universities are some of the most prestigious institutions in the country. Obviously, the admission process is a lot harder too. A few private universities also hold the same prestige – though they're hella expensive -, but most don't offer as good of an education.
(Just to clarify: public and private here mean exactly what they're supposed to mean. I know that for universities in the US, you have to pay expensive tuitions no matter what, but in Brazil, public institutions mean you don't have to pay a single thing).
It's a huge paradox, if you really think about it.
People who can afford private schools end up being much ahead of the ones who can't, obviously. They have better infrasctruture, teachers and curriculums. So for public college entrance exams, these people tend to get the best grades, and get in. Which means that people who can not afford private schools also can not afford private universities and it becomes a much more complex problem than I can describe. But just to show that education is a huge issue in my country's reality.
THIRD. College entrance exams
In Brazil, college entrance exams are called "vestibular". It's an exam covering all subjects, from Sociology to Physics, and it pretty much defines whether or not you'll get into college. You can only take them once a year.
I know some countries take into consideration your entire high school performance, such as awards and GPA, but not around here, sadly. It's all up to that one test.
Each institution has their own exam, so it's not like a general SATs. The only exam that is accepted by several universities is called 'ENEM' and you can enter to both private and public colleges with this one.
FOURTH. What high school truly looks like
Now, this is the part of the post in which I share my personal experiences. In any way, this is an example of the life of every Brazilian student. My experience was pretty out of the ordinary, but I wanted to briefly share anyway.
For my last year of high school, I had tests every Satruday morning. Waking up on a weekend and going to school is just as awful as it sounds. Every week, I had to study for a different subject. In my country, you can't really take electives and "choose" what you're going to study. Every subject is mandatory for your graduation.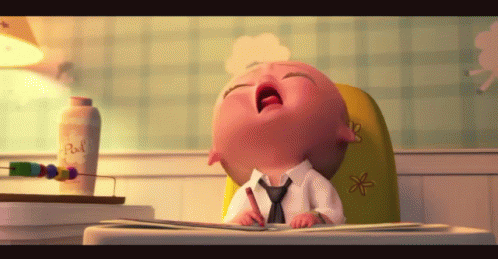 My favorite subjects were History and Maths. I absolutely loathed Chemistry, Philosophy and Literature.
On top of that, some Sundays, I had to be in school again, taking tests that we call "simulados". It's basically a prep for our college entrance exams: looks exactly the same, has similar questions, takes the same time. It's the best way to prepare for the *actual* day, since you can only take a college entrance exam once a year. (I think these exist in other countries, but I forgot what they're called? Help).
I didn't have any extracurriculars in my senior year – we simply didn't have time. Classes ran from 7 a.m till 2 p.m, with two twenty-minute breaks in between. P.E is required in my country, but most of us ditched it to study and the teachers didn't care at all.
The only thing I remember truly enjoying during my high school time was an event called 'Festa Junina'. I'll explain more about it in future posts, but it's my favorite holiday in all year, and one of the few school festivities I've always taken part in, every year.
Soooo… That's it! I apologize for the long post, but I hope it was informative in any way. I'm really curious about what high school looks like in your country, as well as the college admission process. I feel like I'm familiar with the one in the US, because that's what most books and movies cover, but not at all in the rest of the world! Let me know in the comments! 💛