Hello, friends!
I miss writing a top 5 post! I feel like it's been forever since I last wrote one, which isn't exactly incorrect, as the last one was posted in October. It is one of my favorite posts to write, so I don't know why I've been putting it off for so long. But IT'S BACK.
Today's prompt is an interesting one, because it's a very personal one. I never had a bunch of crushes growing up, despite being a Libra. And today I am able to understand these feelings better, but I stopped "crushing" on people in 2017 and have then become better at separating "thinking someone is aesthetically cute" and "wanting to date them".
But, anyway, back in the day, I'd have this "specific type" of guy I found cute. Today, I can see through the bullshit, and I don't think it's even that great to have a "type", because it stops you from getting to know other amazing people, but I digress. Through this post, I think you'll be able to understand better what I mean.
FIVE. ADAM, FROM LOVE FROM A TO Z
First: his name is Adam, which is the most basic name I've ever seen. And apparently I had a thing for basic names in middle school.
Believe it or not, the two most long-lasting crushes I had shared the SAME NAME. I guess I was haunted by it or something. I'm pretty sure it was a past-life ghost playing tricks on me. That name would be Enzo, which it's probably not as popular internationally, and if you ask me, shouldn't be popular at all, because it's not even a pretty name.
ANYWAY.
I'd probably have a crush on Adam because he has a really laid-back personality. He wasn't the most "anything" on his group of friends – wasn't the most attractive, or the most talkative, but there was still something captivating about him. The type of guy who could fade into the back, but actually has a really great personality once you give him a chance to show it.
FOUR. JOSH SANDERSON, FROM TO ALL THE BOYS I'VE LOVED BEFORE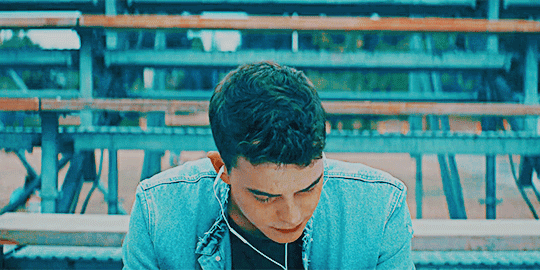 Trust me: I am not proud of this.
I am a Peter Kavinsky stan first, human second. I love his character so much, but he's definitely one that had to grow on me. When I first picked up the book, I labeled him as the high-school jock and that's it, but then fell in love with him just like every other character in the story. But if we went to the same school or something, I'd still just label him as a jock. And I'm allergic to those.
Josh, though, was the easy choice. Growing up, best-friends to lovers was always my favorite trope, so Josh had the appeal from the beginning. He was also just your basic teenage boy, who was into comics and music, but could also be a true romantic when he wanted to.
Movie Josh then turned out to have the most attractive voice I ever heard after the voice for Frozen's Hans, so there's that too.
THREE. RISHI, FROM WHEN DIMPLE MET RISHI
I think I'd say "nerds are my weakness", but looking back, I've never liked a single nerd kid in my life. But whenever I used to answer Buzzfeed Quizzes and one of the questions was: "what do you look for in a partner", I'd always answer intelligence, so I think I'd crush on Rishi indeed.
Not only he was a smartass, but he was also into art, which I still think it's a really cool trait. Like, if you're into art, you're already 10x cooler in my opinion. I am the worst at drawing, painting or anything that requires manual skills, so I'd be totally impressed at Rishi's comics.
He just had the biggest "boy next door" vibes and I can totally see him being the "old guy" my 12 year old self would try to make eye contact with every day after school and consider that an achievement.
TWO. SOHRAB, FROM DARIUS THE GREAT IS NOT OKAY
Is it even possible not to instantly develop a crush on Sohrab? He was just the most adorable little thing.
I can see my old self crushing on Sohrab because I actually had a similar experience in middle school. There was this group of kids who were pretty much bullies and assholes, and one day, this kid just snapped at them for being mean, and defended his friend. It was a pretty bold move for a thirteen year old, so it earned my respect immediately.
It doesn't exactly happen like that in Darius the Great, but Sohrab does defend Darius from some mean kids and that's how they become closer.
Also: the most attractive trait one can have is being a good friend and Sohrab totally checks that box.
ONE. KAKERU NARUSE, FROM ORANGE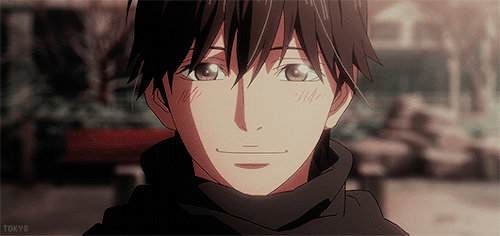 Kakeru is just literally the man from my 12 year old's wet dreams. Okay, maybe that was a bit weird. But it's TRUE!
I mean, the kid is shy, but carrying, loves playing soccer and it's actually good at it, but isn't an asshole about it? Absolutely UNHEARD OF.
It also means a lot to me that Kakeru had such a solid friend group, because as much as my past crushes were always the lonely kids, I think having a big friend group tells so much about who you are as a person. A man is know by the company he keeps, am I right?
Also: Kakeru's fashion??????? We stan.
Okay, friends. Now, let's share: any embarrassing crush stories you remember from middle school? Which characters do you think would fit your "idea of a perfect guy" from childhood? Let's chat in the comments!