Hello, friends!
This is my official announcement post to my first ever read-a-thon. I've never taken part in read-a-thons before, because commitments intimidate me. I'm just not prepared to the responsibility that is set a TBR and then stick to it for the rest of the month. But we'll try and see how it goes.
I feel like a kid getting potty-trained. We're getting the diapers off for our first outing of the day and hoping I don't pee my pants.
(That was a terrible metaphor. I should probably stop watching so many family-vlog channels).
The Magical Readathon is hosted by @ Book Roast and it is a Harry Potter inspired read-a-thon, based off of the fictional tests the students at Hogwarts have to take: the O.W.Ls (Ordinary Wizarding Levels) and the N.E.W.Ts (Nastily Exhausting Wizarding Tests). I didn't take the O.W.Ls, but since these are fictional tests, we're good; and I'll be jumping straight to the N.E.W.Ts. It's a month-long read-a-thon, running from August 1st to August 31st.
Now, this read-a-thon is not a regular read-a-thon. It's a cool read-a-thon.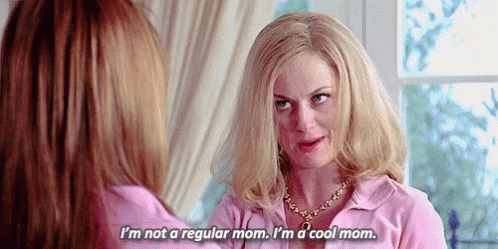 Just kidding. All read-a-thons are super cool and a really nice way to get involved in the community + feel motivated to read more books.
I'll not try to explain everything about how this one works, since you can check out the announcement video and check all the links to get a jinx of it. But, essentially, you choose a career and then follow the prompts as you're taking tests to, eventually, get your dream job!
I chose the career of the Auror, because I'm apparently that overly ambitious. But, truly, the Aurors are really interesting within the world of Harry Potter and I liked the prompts a lot. If I ace my tests – aka read all the books in my TBR -, I'll become an Auror, which is a glorified but also incredibly risky position, which means I'll be rich and successful, but that is If I survive. 🙃
As for my TBR, I have to achieve the following to graduate:
O in Defense Against the Dark Arts
E in Charms
E in Potions
A in Herbology
A in Transfiguration
---
O IN DEFENSE AGAINST THE DARK ARTS
ONE. Book that's black under the dust jacket
This was legit the hardest challenge to complete. Bold of you to assume I even owe hardcovers; do you know how expensive they are?
I currently do not owe a single hardback on my TBR shelf, therefore, I had to go through recommendations and find out that Daisy Jones & The Six does actually have a black cover under the dust jacket, so it fits!
Even though I was not exactly thinking about reading this one this month, since I already have a lot of audiobooks to listen to, apparently this is the best route to go when it comes to this book, so it's happening nonetheless.
TWO. Gilderoy's memory charm – (grab a pen!) First book that you remembered just now from your TBR!
I don't know if I'm exactly cheating in this one, but the first book to pop up was actually These Witches Don't Burn, but I'm already fitting this one in another challenge. So, I went with my second immediate choice, and that is Because You'll Never Meet Me.
I've realized that, so far in 2019, I've only read two books featuring disability. I really want to up that number, since it's a theme within diversity I feel like doesn't get addressed enough in books and definitely deserves more rep. Therefore, I decided to pick up this one – which I believe features one main character who can not leave the house due to seizures – and, hopefully, it will motivate me to pick up more books with disability rep.
THREE. Cornish pixie! Swat it away with a book written by an English author or set in England
Another really convenient worldwide readalong happening this month is the Carry On Read-a-long, hosted by @WednesdayBooks and @MyKindaBook.
Now, this is incredibly convenient for a number of reasons:
I was already planning to re-read Carry On nonetheless since the sequel comes out next month (!!!!##!(!)!$!()
The audiobook is available on Scribd
This book is set in England
TA.DA!
E IN CHARMS
ONE. Read a book you think has a gorgeous cover
I'm particularly passionate about the cover of These Witches Don't Burn. Purple used to be my favorite color – and I still have a soft spot for it. Plus, the art is amazing.
Another thing I've been lacking on is reading more F/F romance. I've been absolutely terrible at it this year, so I want to redeem myself and this is a witch-y romance with girls loving girls and I'm very much on board.
TWO. Read a comic/graphic novel/manga
Apparently, this readathon is just calling me out on all the things I said I was going to do at the beginning of the year and haven't yet.
Including the disability rep, the F/F romance, I've also been terrible about keeping up with my manga series. Therefore, I plan on finishing Your Name by picking up the 3rd and final volume and finally figuring out how this story ends, since surprisingly, despise how hyped and well-loved this story is, I have never been spoiled!
(Please don't spoil now. Just. Please).
E IN POTIONS
ONE. Pollyjuice potion: read your friend's favorite book!
My best friend gifted The Golden Compass for me last year, for my birthday, and I have yet to read it. I know, I'm a terrible friend. Don't @ me.
Before we complete the anniversary of my not-read, though, I plan on picking this one up. He specifically gifted it to me because it's one of his favorite books ever, so he wanted to share the love, apparently.
A part of me is incredibly thankful I didn't read it sooner, though, since it fits this prompt so well and I'd honestly have no idea what to read if not this, since I only have two friends, lol.
TWO. House ingredient: book with a cover in your Hogwarts house color.
Fun fact: I'm a Slytherin but green is actually my least favorite color.
Therefore, I do not owe any books with green on the cover. The only one that comes close to this is the 6th volume of Orange, which has sprinkles of green, but I still think it counts. Plus: I'm reading more manga, so yay!
A IN HERBOLOGY
ONE. Mandrake! Quick, pit your headphones on! Listen to an audiobook.
Technically, you're only supposed to start + finish a book within the read-a-thon frame, but I've only listened to about 10% of Becoming, by Michelle Obama, and I've put it down for over a week now, so I'll have to go back and re-listen to it anyway, so it's not a big deal.
I obviously failed my 19 hour long audiobook adventure this past month, which I blame on my lack of commuting. Since school is back, hopefully I'll achieve this one.
A IN TRANSFIGURATION
ONE. Read a book with LGTBQ+ rep.
My re-read for the month (along with Carry On) will be I'll Give You The Sun, which I now finally owe a physical copy of! Even though this is one my favorite books ever, I had yet to owe a physical copy of and it's BEAUTIFUL.
Plus, one of our main characters in this one is gay, so it totally counts.
Are you planning on taking part in the Magical Readathon? If so, which career did you choose? And what books are you anticipating reading? Let me know in the comments!