Hello, friends!
So, last year, I wrote a post recommeding books set in California because I was in a Teen Beach Movie mood. Now, we're going to the opposite coast, as I find myself in a Devil Wears Prada mood. (Not in a romanticizing and glamorizing abusive work environments, but in a Devil Wears Prada mood nonetheless).
Soooooo, to honor that, I shall recommend five YA contemporaries set in NYC – or the Big Apple, the city that never sleeps, Blair Waldorf's reign, etc.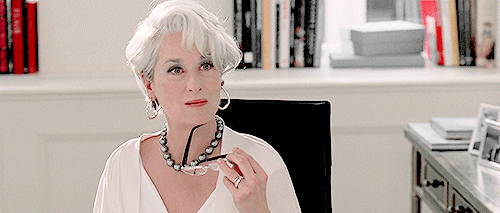 NAOMI & ELY'S NO KISS LIST
This book inspired one of my favorite movies of all times and I haven't shouted about it not ONCE in this blog???? Unacceptable.
Naomi & Ely's No Kiss List is a multi-perspective novel where we follow, of course, Naomi and Ely – childhood best friends and next-door neighbors. Ely is gay. Naomi is in love with him. It's complicated and messy and overdramatic and INCREDIBLY EXTRA.
The multi-perspective thing won't be for everyone, but I love it. It made the read more fun and it allows us to see the Naomi-Ely dynamic from other angles as well.
I adore how this book puts such an emphasis os friendship and how hard it is to face a break-up there too. In the same beat, it develops two cute side relationships and also discusses how not every single change has to be a bad one.
Did I mention there are cupcakes? Because there are!
WE ARE LOST AND FOUND
We Are Lost and Found is set in the 80s and follows Michael, a young boy discovering his sexuality in the midst of the AIDS epidemic in New York. Not the easiest time to be doing that, may I add.
This book is compared a lot to Like a Love Story and I don't understand why so many reviews tell you to *not* read this book and pick up the other one instead. Like, there's SPACE IN THE WORLD FOR ALL OF US! I promise! Why are we limiting the number of queer stories out there, especially when they're discussing something as important as AIDS for the queer community? Big yikes to whoever writes these reviews.
While I wouldn't say go into it expecting an amazing love story, I actually really enjoyed how this book depicted the relationship between Michael and his older brother, who is gay and was kicked out after coming out to his parents. It definitely makes things more complicated to Michael, since he now knows what his parents are capable of, but it also creates a sense of support and love that wasn't there when they were kids, which I think is sweet.
CHARMING AS A VERB
This book will ~charm~ its way into your heart. I assure you and not only because of my bad pun.
Charming as Verb focuses on Halti – son of Haitian immigrants who can charm his way out of everything, except when his upstairs neighbor Corinne starts threatening exposing the truth about his dog walking business.
This book is set in NYC but there are also some great scenes in Toronto. The ~big city~ atmosphere is all there. I also love how Columbia is one of Halti's top schools exactly because the campus is so close to the city.
I talked before about how this book did a great job at showing a different perspective on the common "no-dad-it's-your-dream" trope. But I also want to highlight how CUTE the romance is, how Corinne is a fantastic female protagonist considering she was written by a man (lol) and the side friendships were also great!
WHERE SHE WENT
Hi, it's me.
Where She Went's #1 fan.
Again.
I won't promise this is the last I'll talk about this book, because I LOVE IT. I love how Adam is this ball of angst and how his entire narration is about him being this broken-hearted guitar dude.
I also love how this is set in only 24h, but it *works*. It probably works so much because these characters have history and the chapters are also intercalated with flashbacks bridging books 1 and 2 (this is a sequel to If I Stay, in case you didn't know), but it's so well done and makes you root for the relationship instantly.
They also go through a lot of landmarks from New York City – like the Brooklyn Bridge and Port Authority – during the early hours of the morning and it's POETICALLY BEAUTIFUL.
Or maybe it's just because I love it, lol.
NOW THAT I'VE FOUND YOU
Not only is this book set in New York, but it's also about movie stars in New York, so it really is the perfect combination between my latest recommendation post of books set in California and this one.
Now That I've Found You could be compared to a YA version of Evelyn Hugo. Following Evelyn Conaway's granddaughter, an aspiring movie star named Evie Jones, Now That I've Found You has some cute mystery elements where New York City becomes the backdrop of Evie trying to find her missing grandma and at the same time restore her career.
This book also has the sweetest romance between Evie and Milo, who's a musician, but not of the angsty type (which was REFERSHING for once). I love how they go through a lot of different places in New York that are important to each one of them – Evelyn, Milo and Evie – and this book's conversation on fame and expectations are also *so* incredibly relevant!
Let me know if you have any more recommendations of books set in New York & what did you think of mine!