Hello, friends!
So, on December 18th, 2018, I posted my first ever post on The Bookish Skies. I feel like a cliché saying that "it's surreal it's been so long", but it really is. I still feel like a newbie to blogging, though I have grown a lot more comfortable in the past year, and I think a lot of the insecurities I had when I first started blogging have been slowly dissipating.
For example, one of the things I was never satisfied with was my "blogging voice". And I still don't think I have one, but I also like my posts enough that I don't mind? I don't think they sound generic, but I also don't think I have mastered the blogging voice like other people in the community, but that's fine! I'm happy with my content regardless.
There are still some areas I struggle with, mostly related to blogging schedule. I absolutely suck in operating at a schedule, and especially since 2020 has been this dumpster fire of a year, I found myself even more easily overwhelmed and during the past few months, my blog-hopping really has been lacking. But, throughout all the up's and down's, I still love coming back to this place every time.
I am really glad for the people I met in this community (to name a few, though there are many more: Ruby, Caitlin, Marie, Becky, Tasya, Marta, Margaret, Sophie, Lauren, Olivia, Caro), and I am also so satisfied with how much I've been reading ever since I started blogging. In the past year, I was also nominated for the Book Blogger Awards, and even got an ARC for the first time ever!
Overall, I know I still have a long way to go at being better about blogging, interacting with people, growing my audience, etc, etc., but I love what I've taken from this experience so far and I'm so thankful for all of you that read my posts and care for what I have to say. Honestly, you're the best part.
I also asked you guys to leave me some questions so that this post wasn't just me rambling, so let's go answer them!
What's your favorite comfort book/show?
I think most of what I consume is for comfort – that's why I mostly read YA contemporaries and watch rom-coms, because I want the media I consume to be light-hearted and fun, since the outside world is already stressful enough. But, most recently, Julie and the Phantoms definitely took the spotlight as my #1 comfort show – I rewatched it on my birthday because it's a day of the year I struggle a lot, and plan on doing the same on Christmas.
How would your perfect day look like?
Rainy/gloomy weather.
Journaling in the morning.
Going out to eat with my parents.
Having a Caramel Frapuccino from Starbucks.
Rewatching a favorite rom-com at night.
Reading (fanfic) before bed.
What is your favorite type of blog post to read/write?
I love writing recommendation posts, they're by far my favorite! They're typically lengthy and I know most people probably don't even read them all, but it makes me happy to find a topic I can find different books to recommend under, and then work on the synopsis/why do I feel like they're worth reading, etc. It's been a while since I last wrote one and I miss it!
What book do you MOST want to see adapted in a movie/show, and what book do you LEAST want to see adapted?
I'd really love to see You Should See Me in a Crown being adapted into a NETFLIX movie! It's just the perfect prom-com that has just enough twists to make it refreshing compared to the other teen movies of the platform. Plus, I see so many people complaining about the lack of diversity there, and this book has plenty of rep, so it would be really cool to see.
I find hard to talk about books I wouldn't like to see being adapted, but I feel like Sick Kids In Love, albeit refreshing compared to the other stories that have been done about sick kids falling in love, I simply don't trust Hollywood enough to actually do this story justice and not turn it into Fault in Our Stars #17.
If you could ban one trope from existence, what would it be?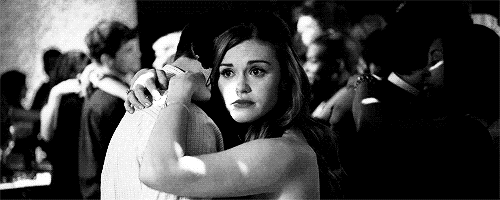 I think every single trope can be done well, genuinely. There are some that I'm a bit tired of seeing, and I don't want to be a cliché and answer with "love triangle", but even that I think can be made interesting (like give me a love triangle that turns into a polyamorous relationship pls im begging). Plus, the whole thing about
BIPOC authors not having the same opportunities to publishing, therefore, never having the chance to actually write these tropes before people got tired of them, which is unfair.
BUT, I genuinely find that the "you belong with me" trope can be harmful, which is why I wish it didn't exist. It basically consists of the "nice friend" feeling like they *deserve* to get the hero, because the hero's actual partner sucks. Not So Pure and Simple made an amazing commentary on how toxic this mindset is, and I really wish more people would read it.
Which fictional world would you want to retire in?
I don't read a lot of fantasy, so I'm not entirely familiarized with fictional worlds, tbh. And I also feel bad answering H*gwarts.
I'd absolutely love to retire in Narnia, though! It's a super common answer, I know, but I genuinely love Narnia and I'd live there any day.
Is there any books you've been saying you would read since you started blogging but you haven't gotten to yet?
Why does this question call me out so bad? Lol.
In all seriousness, though, I do think I made decent progress in my backlist TBR this year and read a lot of titles that had been staring at me for ages. But A Thousand Perfect Notes has been on my list since it was released, along with any Morgan Matson book, and the Emily-Austin writing duo that is pretty much Marie's brand and that I told myself I'd read literally in 2018.
What's your advice to avoid blogging burnout?
I've never experienced blogging burnout (in like, I've ran out of ideas and don't feel like doing this anymore), BUT that's because earlier in 2020 I also changed my frequency of posts! Back in 2019, I was posting twice a week, and I definitely have felt more inspired since I started posting only once a week. I also don't think there's anything wrong with taking a break if you need to! Since I've started blogging, so many of my fellow bloggers have taken hiatus and I promise you that the community is not going to forget you! We'll still be here for when you're ready to go back!
Which book do you think is being slept on by the book blogging community?
Not So Pure and Simple is being absolutely *slept on*. Wake up, peeps! I also feel like Brigid Kemmerer's contemporaries don't get as much attention as I feel like they deserve (seriously some of the best YA contemporaries I've ever read). And Lobizona deserved to be in so many people's list of favorites YA fantasies, and I barely heard people talking about it. Get on with it, pls.
Thank you sooooo much for the questions & for the overall support in the past two years. Like I said, you guys are the best! Let me know in the comments what advice you have for blogging burnout, which books the blogging community has been sleeping on AND what adaptation you *would not* like to see. I'd love to hear from you too!