Hello, friends!
Today, I felt like playing the Sorting Hat again. I've already done this twice, with Slytherin and Ravenclaw, and today is Hufflepuff's turn! I really like this house as my favorite character in the Harry Potter universe is a Hufflepuff (Cedric Diggory, of course). It's definitely a rare one, I think. I don't know a lot of Hufflepuffs, but let me know if you're one!
Hufflepuff is the most inclusive among the four houses; valuing hard work, dedication, patience, loyalty, and fair play rather than a particular aptitude in its students. Hufflepuffs are known to have a strong moral code, and a sense of right and wrong. It may be that due to their values, Hufflepuffs are not as competitive as the other houses, and are more modest about their accomplishments. Students sorted into Hufflepuff often demonstrate exceptional abilities in Herbology, owing to their correspondence to earth.
5. FINIAN DE STEEL, FROM AURORA RISING
Finian is described multiple times as a "lover and not a fighter". Let's just say he'd definitely *not* be sorted in Gryffindor. I think it's very Hufflepuff of his to not be competitive at all: he ranked at the bottom of his class and he's fine with that. He doesn't have outstanding pride and doesn't mind having others protect him.
His alignment chart is also, absolutely, chaotic bi. He flirts with absolutely everyone, but would combust if anyone tried flirting back. He's also constantly making jokes in order to avoid confrontation, which is kind of a big mood.
I know these are not official Hufflepuff traits, but I definitely see most Hufflepuffs as outgoing and easy to make friends with. And Finian literally befriends people in five seconds, which is remarkable.
(Oh yeah, and he's an alien – hence the eyes, lol).
4. MOLLY, FROM THE UPSIDE OF UNREQUITED
I love and relate a lot to Molly, even if I'm not a Hufflepuff myself. I feel like this is her house, though, because she's the most patient and understanding. Like, her sister was a bitch to her throughout most of this book, but she was still forgiving at the end. Girl, I wish.
Loyalty is not a joke to Molly, which I appreciate. This is a trait that I always find to be existing between Slytherin and Hufflepuff, actually. When I think about Hufflepuffs, I think about people that are loyal but also have a moral compass strong enough to back down when they realize they're in the wrong. Slytherin's loyalty can be kind of blinding, though.
I definitely see Molly as being the loyal, mom-friend, that makes sure all her friends get home safe, but wouldn't be willing to get in trouble for them.
3. PETER KAVINSKY, FROM TO ALL THE BOYS I'VE LOVED BEFORE
Ok, ok, hear me out on this one.
I know Lara Jean is canonically a Hufflepuff. But I can not be convinced Peter isn't one as well. It's no wonder they work so much as a couple, y'all!
But, really, Peter is loyal AF. Just look at how protective he is of his mom and his family, especially towards his dad after he left them. He's also very dedicated – from planning the romantic surprises to Lara Jean, to keeping himself on check for lacrosse. He knows the importance of working hard in order to get a scholarship and he for sure does.
He literally checks all the boxes for Hufflepuff. I hope he's already finished the series by now and has sorted himself in one of the houses. If it's not Hufflepuff, I disagree.
2. ELIAS VETURIUS, FROM AN EMBER IN THE ASHES
I understand everyone who would sort Elias as a Gryffindor, because he's definitely brave AF and I'd never disagree with that. But I think the Hufflepuff traits are what makes Elias, Elias, and not just a random badass male protagonist.
Even though he is a Martian, learned for most of his life to despise the scholars and to fight for his Empire, he does not agree with any of these things. We know, right when we start the first book, that Elias actually wants to run away. He does not want to become the Empire's killing machine. He wants to be his own person.
That is *such* a Hufflepuff thing. To have such a strong conduct about what's right and what's wrong you're willing to stand up against your own people.
There's also the fact Elias wants to help everyone, even when it's pratically impossible. He takes upon himself to be as helpful and good to others as he can be, and I literally can't deal with how good he is in a world that is so far from it.
1. HAZEL LEVESQUE, FROM HEROES OF OLYMPUS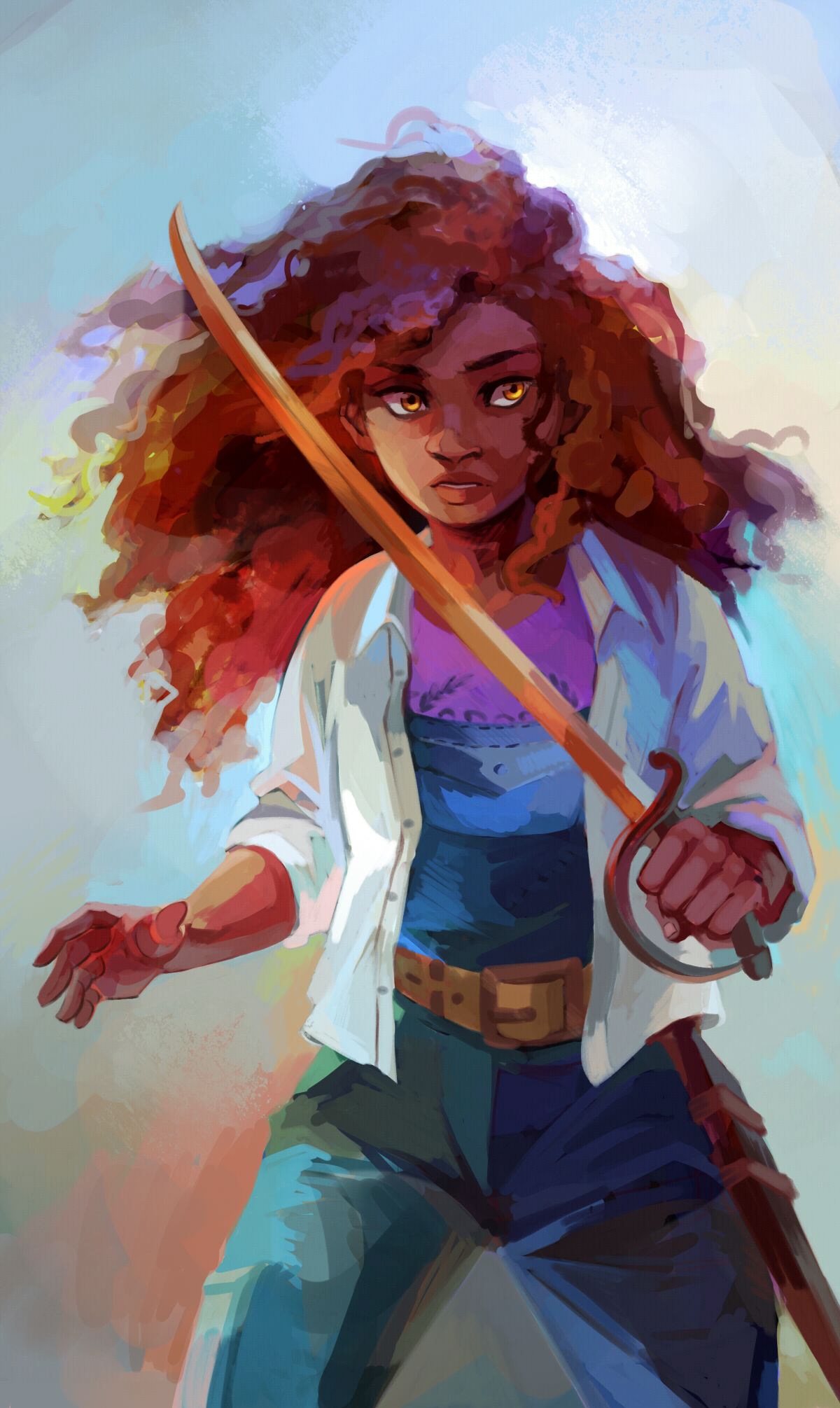 Hazel and Frank are literally the Hufflepuff power couple you dreamed of. But, honestly, I am just sorting her in Hufflepuff because she's the softest. Hazel is too nice to be real sometimes.
This girl has been through a lot. Like, literally too much, including coming back from the dead. She's a daughter of Pluto, aka Hades, and is also cursed, so let's just say things are not lining up to be the best for her.
But she never loses her hope or her strive to be as best as she can be. She's definitely not the strongest or smartest demigod, but she works her but off nonetheless and never loses sight of what really matters. She also definitely knows how to keep a secret and when to let people go, even if it hurts.
Let's chat in the comments: let me know some characters you like that you'd sort in Hufflepuff yourself and if you agree with my sortings!