Hello, friends!
I feel like it's already clear enough I love putting books and songs together. I tend to listen to a lot of music when I'm reading, so it becomes a habit. I found this tag recently (created by Katie @ Katesbookdate) and it was the perfect way for me to talk about it again.
MY JAM
A song you have to listen to no matter how many times you've heard it before
I am trash for You Belong With Me, y'all. I know that the lyrics are not a feminist anthem by any means, but I am still obsessed with it and it is my #1 karaoke go-to. It's one of the first songs I listened by Taylor and it still makes me smile whenever it comes up on shuffle.
A book you'll never get sick of
I wish I could re-read the Magnus Chase & the Gods of Asgard more often. I've already re-read this first book and it's always an amazing ride whenever I do. I love the characters, the premise is so unique and being introduced to a new mythology was surprisingly interesting and easy to follow.
THROWBACK
A song that reminds you of the cringiest time in your life
2013 is definitely at the bottom of my list of "favorite years of life". It sucked for a number of reasons, but also because I was being bullied pretty bad in school and everytime I look back on it, it makes me cringe. I will say, though, I was fortunate not to associate any songs from that year with any bad memories. I still love Royals, by Lorde and have no bad associations with it. But it was a song that everyone was listening to that year, so it does bring a vague reminder.
A book you read that you wouldn't like if you were to read it now
I am not exactly on board with the idea of re-reading The Raven Cycle series because it is one I think I wouldn't enjoy as much now. Even though I've re-read The Dream Thieves a number of times, I mostly love this second book because of Joseph Kavinsky. Everything else makes me kind of *meh*, especially the relationship between Blue and the other Raven Boys. I feel like if I was to revisit this story now, I wouldn't like it as much.
REPLAY
A recent song that you have on repeat
I've been loving the band Prince of Eden recently and their song Mammal Talk has been on repeat for weeks now. It's such a lovely song – it has a very wholesome feeling to it and it makes me happy AF. The title may seem weird, but the lyrics are actually really sweet and makes me think of happier times when we could go around and laugh with friends. I'd recommend checking it out.
A recent favorite book
Call It What You Want is the only 5 stars book I've read this year so far, which is kind of a shame if you really think about it. But anyway, let's focus on the positives: I absolutely love these characters, even if they objectively suck. I love how much development and personality was given to the side characters as well and how unique everyone was, without many clichés. I am so glad I ended up picking this one up.
GETS ME
A song that is literally me
Mardy Bum, by Arctic Monkeys, is a classic, and literally a song that describes me so well I can't, lol. Mardy Bum – with a frown like the barrel of a gun, that silent disappointment face, argumentative and that believes no one care – is certainly a big ass mood. I have so many memories with this song as well, so it's not only that I relate on a lyric-sense.
A book that is me in book form
I feel like it is somewhat redundant because I talk about this book endlessly, but I relate a lot to Ari from Ari & Dante. I love the way he talks about aging like it's a burden and loving others too. He's so trapped in his own head and struggles a lot to share his feelngs, which I see myself a lot in. It's definitely one of the biggest reasons why I love this book as much.
WUT
A weird song that you liked anyways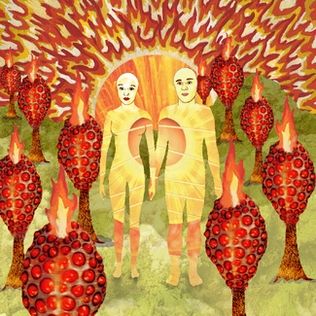 The title of this song is ridiculously long: Wraith Pinned to the Mist and Other Games, by the artist of Motnreal is quite a weird song. There are so many elements and the lyrics literally go: "let's have bizarre celebrations", which I think it's fitting, because it is quite bizarre indeed. I still love it, though!
A unique book that stuck out to you for some reason
Last year, I read Patti Smith's autobiography, Just Kids, which was certainly weird to me, as I have never been a Patti Smith fan. But I was intrigued enough and, let me tell you friends, what a weird ride. She talks about being homeless in New York during the early 70s, then making art and trying to get recognition from it, and don't even get me started on all the anecdotes of Robert Mapplethorpe – her partner -, whose photography is disturbing to say the least. It was a memorable book but for all the weird reasons, lol.
LET'S GO
Pick your best pump up song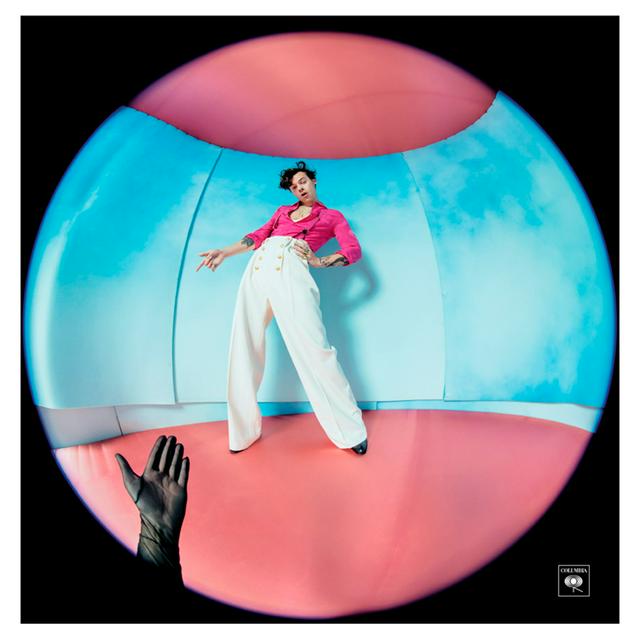 I've been listening to *a lot* of Harry Styles lately. Watermelon Sugar is my favorite up beat track of the album and especially recently, it's been a song I listen to so that I can transport myself to better, easier times, and it's actually quite helpful.
A book that inspires you
OK, we're definitely taking a turn here, because in fact, I did not like this book and DNF-ed it. But I Was Born For This follows two perspectives – of a girl who's in love with a boyband and of the lead vocalist of said boyband. I am currently writing something similar, as I dive into both the superstar world as well as the fandom world and there are definitely elements from that book that inspired me – even if just to tell me what I *do not* want my story to be, lol.
CHILL
Your best relaxing song
This is not a new song by any means, but I recently fell back in love with it. Take You Home has such a cozy atmosphere and I love Baekhyun's vocals a lot. It's definitely a song to settle down and relaxe and I love how romantic it sounds too.
A book you'd curl up with on a rainy day
I've been thinking a lot about re-reading The Wicked Deep, by Shea Earnshaw. I love this book's atmosphere – it's set in a "haunted" sea side town – and it's so fitting for a rainy day. Even though this book didn't blow my mind with the characters and the romance was a bit insta-love-y, I still think about it often because of how atmospheric it was.
ADDICTING
A guilty pleasure song
I am not proud of this decision, alright? I've never been a Justin Bieber stan and I understand he's problematic and I probably shouldn't be listening and supporting his music as much, but I love his backlist stuff too much and Friends is just such a bop. I'm so sorry.
A light, trashy read you can't help but love
I really enjoyed my time with Love Her or Lose Her earlier this year. Is this a supreme and immaculate piece of fiction? No. Did I still really enjoy it? Yes. This book is definitely not going to be everybody's cup of tea, but I found it to be surprisingly realistic and I hate myself enough to love a good and old couple's therapy session, which is probably the cringiest and most embarrassing thing ever and yet I *thrive*.
NOSTALGIA
A throwback song you look back on fondly
Every time I listen to this song, I immediately smile. Vanessa Hudgens was everything I wanted to be growing up – precisely for nothing but the fact she dated Zac Efron, which was my biggest goal. Say OK is such an adorable song and the music video looks like everything I thought high school was going to look like and never turned out to be true. You can blame Vanessa Hudgens and Zac Efron for all my unrealistic life expectations.
A book you read and loved when you were young
I don't think I ever shared my unhealthy obsession as a kid with the Beacon Street Girls series. I've read each and every volume (and there are sixteen of them) multiple times, because that was how much I was in love with it. It's just this series about a group of middle school girls, but it was so adorable and fun. I started writing my own stories because of it, so it definitely has a special place in my heart.
Wow, okay, this was the longest post ever, lol. Let's chat in the comments: what are your favorite throwback bops and your most recent favorite song? And books that you find comforting for a rainy day? (Winter is getting to us here, so I need to be prepared). Thank you for reading!