Hello, friends!
The past few weeks have been really eventful, but I still found time to watch some things, of course. I'm very excited to share all my thoughts with y'all!
LOVE IS BLIND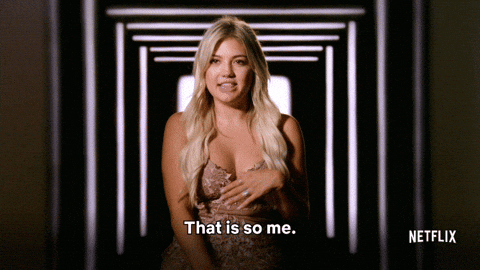 Of course I'd be watching Love is Blind, much like the rest of the internet.
I've never thought of myself as someone who is a fan of reality TV, but this one was incredibly addictive. My country has its own version of Big Brother and the latest season has aired over the summer and everyone I know was obsessed with it. But I find it to be really boring just following a bunch of random people trapped in a house together.
This one though, has a very specific purpose. The main goal of this reality is answer the question "is love blind?" After a series of blind dates, the couple who finds a match end up going for a romantic getaway in Mexico and then finally, to planning their wedding in the "real world" – with their parents', family's and societal expectations.
My friend recommended it to me and I pretty much devoured it in two days. I don't know how realistic it is, even though it's reality TV, but I liked seeing the couples come together when they were in a different scenario and how quickly their thoughts and feelings changed once they were seeing each other, and not only listening to the one's voices.
ELITE (S3)
The last season of my favorite Netflix Original just aired and as I watched it all in one day. It was a really bittersweet one, but I still love all my trash children with my whole heart.
One of my biggest fears was that this season was going to be disappointing, and unfortunately, I think it was. First of all: NOT ENOUGH GUZMÁN. But, in general, the writing wasn't as good as it had been in previous seasons. There were a lot of loose ends, some serious character assassination and I could predict everything that was going to happen, which I hadn't been able to at all in previous seasons. I also didn't care for the new characters and would've preferred if those storylines had never existed.
However, it's Elite after all, and I'm madly attached to all the characters. The acting is great AF, I liked the overall ending and the messages and parallels that happened this season too. My Guzmán/Samu heart THRIVED this season and for that alone, I am happy.
So even though, sadly, this season wasn't everything I expected, I'll still miss these characters a bunch.
ON MY BLOCK (S3)
Another one of my favorite shows got a new season, that I also felt a little bit let down by.
On My Block is still hilarious and I loved seeing more of these characters. I did feel a bit disconnected from Monse, though; she had a lot of screen time in S2 but I feel like we barely saw her this season. It didn't bother me as much because we got to see more of Jamal (my favorite character) and Jasmine, who's the most confident woman I know.
This show never fails to make me laugh and for that, I'll be forever thankful. But I think the season wrapped up in a quite anti-climatic way; the whole build up we had didn't pay off. Basically, our characters weren't directly involved in the resolution of the problem, and I couldn't really feel the high stakes because of that.
The last few minutes of the last episode totally broke me, though.
I also love the heck out of Jasmine x Ruby. I'm sorry, Cesar and Monse, but THEY are the best couple in this show.
DESCENDANTS
You know quarantine has really got to you when you start watching D-COMS unironically.
But, on all seriousness, Descendants was not even half as bad as I anticipated. I have so many question about who chose the outfits and the CGI does hurt the eyes, but it was just what I needed at this time.
What I love about Disney movies, and D-COMS in particular, is that no one has bad endings. Even the villains have a redemption at the end and *everyone* ends happy. Considering our current state, this couldn't be more of a heart-warming watch.
I loved the characters: Ben is my favorite – as expected -, but Harry, Uma and Evie are sweethearts too. I loved the relationships and I have a number of headcanons (bisexual Harry), not gonna lie. Most of what happens is sort of absurd, but I enjoyed it a lot. My favorite out of the trilogy is the 2nd one, definitely. It had the perfect amount of action and cuteness and I loved being introduced to more VKs.
Let's chat! What have you guys been watching? Have you watched any of those? What are your thoughts? Let's talk in the comments!