Hello, friends!
This is the last post I have for my 2019 overview series. We've already talked about my most disappointing reads of the year, my favorite books and now it's time to wrap up the goals I set for myself at the beginning of the year and set new ones for 2020.
I feel like it would be fitting to also, while I do that, answer the questions that the lovely Charlotte set up for me after nominating me for The Sunshine Blogger Award. (By the way, thank you so much Charlotte for the nomination!)
2019 GOALS: i've actually accomplished something for once?
When I started setting up my goals for the year, I told myself I would go as easy as possible, because of how hard 2018 had been and I didn't want to pressure myself into unattainable goals. And out of every item on the list, I managed to accomplish almost every single one! *cries*
Read 40 books. ✔️ I actually read 68 books this year, so it was a total win.
Read more books in different formats. ✔️ I ended up listening to 29 audiobooks this year, which means I listened to more books than I read them. I didn't think I'd listen to this many audiobooks this year, but I'm glad it worked out this way! They're really convenient and awesome and I truly fell in love. As for e-books/web comics, I definitely wish I'd read more, but I found out that I'm not as productive when reading digitally, because since I do not owe an e-reader, I end up reading on my phone, which can be very distracting.
Stay away from negativity. ✔️ When I wrote this goal, I wanted to refrain from reading negative comments and looking for drama online and even if I wasn't able to stay away from it *completely* (I am guilty of spending 40min on that Tati video dissing James Charles), it was an improvement from 2018, so I consider it a success.
Keep around only people who put as much effort as you do. ✔️ I feel like if there was a lesson learned this 2019, was this. Since I graduated, I parted ways with a lot of my high school friends, but there were definitely a few I wanted to stay in touch with. Unfortunately, it didn't happen with all of them, and I realized that it is okay to let go, especially when others do not put as much effort as I do.
Stay true to who you are.✔️ If I'm being honest, I feel like this one was hard to do. There were definitely moments this year in which I found myself becoming a different type of person (more negative, passive-aggressive, always lowkey mean) but I'm glad I was able to notice it quickly and change my behavior.
Spend less time on social media. ✖️ Honestly, I'm glad that my past self already knew this wasn't going to happen. I definitely *tried*, though. I'd always say: oh, my screen time for this week was 5h? Okay, I'll start trying to minimize that next week. Next week. Next week. And next week never came. Oh, well. Maybe next year.
Write more! Journal more! Believe on my own writing!✖️✔️ I gave up on my WIP pretty quickly, but I have been journaling a lot more this year (and even shared some of my favorite entries), so I think this was partly successful, but it is one goal I want to carry on through 2020.
2019 HIGHLIGHTS: i've done other things apart from reading
Okay, not much, though. Reading has taken up a lot more space in my life this year, which I am so thankful for. Before we get to the other highlights, I'll just quickly answer some reading questions but only with books I've read in 2019:
1. What book, if any, would you most love to see a prequel of?
I feel like it would be really nice to have a prequel on Crooked Kingdom. I'm sure most people are screaming right now READ THE GRISHA TRILOGY!!! but that's not entirely what I mean. I think it would be nice to see characters from Ketterdam specifically and how that part of the world looked like before Kaz and the Dregs.
2. What's your favourite lesser known, or talked about, book?
Girls on the Verge is a book that, sadly, I haven't heard many people talk about. Maybe because it is a slightly controversial topic (which shouldn't be, by the way), but the book will follow our main character's ride in order to get an abortion. It was really powerful, touching and also infuriating at times, and I really wish more people would read it.
3. Which fictional character do you most admire?
I think admiration is a really strong word, but I have to give it up for Evelyn Hugo. Even though I did not love this book as much as the rest of the bookish community, I did appreciate Evelyn Hugo a lot as character. She was a true badass, who made a lot of mistakes, but was still strong enough to stand up for them. I feel like she could go through everything.
4. What generally beloved character gets under your skin?
Can I answer Kaz Brekker AGAIN? Or maybe Eliza, from Eliza and Her Monsters, even though I feel bad for talking so many negative things about this book since I know it's loved by so many here, lol.
Now, for other things I loved in 2019, that do not involve books for once.
5. What's your favourite film that was released in 2019?

rocketman
There's no other answer for this besides Rocketman. I spend the entire year obsessing over this movie, and I simply can not stop. This was so powerful and creative and beautiful and made me feel *all the things*. I'd never felt so instantly captivated by a movie in a long time, especially one in which I couldn't relate to much.
Looking at Elton John's life (this is Elton's biopic, btw, in case you haven't heard me or anyone else scream about it), I can't say it's particularly relatable. I'm not gay, I have never been involved with drugs or know anyone who has, I am not a musician. So, you could say there was technically nothing in this story for me, right? But this movie was so brilliant that I truly felt like I was going through every single thing, along with these characters, and I am SO glad I've watched it.
stranger things and other mysteries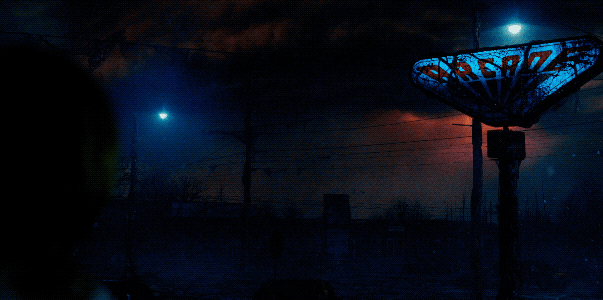 I only started watching Stranger Things this year, much later than most people, I know. But despise everything, I'm really glad I did. Not only because I found out a new fictional boyfriend (Jonathan Byers, thank you very much), but also because it helped me solidify teenage mysteries as my *favorite* genre of shows. (I'm pretty sure you can't call this a genre. It's more like a trope. Mystery but add teenagers as protagonists, lol). That's why I also really enjoyed The Society, season 2 of Elite, season 2 of The End of the F***ing World, etc.
wallows. taylor swift too, but mostly wallows.
When my Spotify Wrapped came around, I was definitely not surprised to see Wallows as one of my most played artists of the year. I only found out about the band halfway through 2019 and I'm so, so, so glad that I did. They're such a great band, whose lyrics really mean a lot to me. It's kinda funny, because when the members are talking about their song writing process, they always say they didn't mean much with that line and just used it because they thought sounded good, but they always end up being so thought-provoking for me. I think it really is just an effortless thing for geniuses.
6. If you could meet anyone, past or present, who would it be and why?
Taylor Swift. Who also released a new album, which no one is surprised that I loved this much. I also got tickets to watch her next year, and I'm totally not freaking out about that.
(finally) 2020 GOALS: setting myself up for failure
7. What are you goals for 2020?
Well, friends, here they are:
Read 50 books. This is probably the highest any of my Goodreads goals has ever been, so I'm probably setting myself up for failure here, but I'll try anyway! I read almost 70 this year, so I should be able to do it, right? *crosses fingers*
Learn how to drive. This is probably the scariest of all the goals in this list, if I'm being honest. The legal age to start driving in Brazil is 18, so I technically could've started lessons a year ago, but I've always been wayyyy too scared. However, I do know it is the responsible thing to do, so I'll try no matter what.
Believe in my dreams and work towards them. Honestly, I've never had long-term goals of things I wanted to achieve, or dreams to work towards. I think the only one was getting into university, which I did, but now I feel like it's time to give bigger steps and truly believe that I am capable of doing the things I want to do, instead of just planning them.
Find a blogging schedule. (What's one piece of advice that you think all new bloggers should know?) Having a blogging schedule is hard. But so important. It can be very overwhelming to make sure you're giving yourself enough time to read, blog, interact with others, and still have a life and other responsabilities. I really hope that in 2020 I find better balance to keep up with everything.
Do not give up on writing. Or anything, for that matter. Fun fact about me: I always give up, whenever things get hard or overwhelming. If I could, I would've given up school a long time ago. I simply have the hardest time comitting to things, especially hobbies, such as blogging, writing, etc. But I'll really, really try to finish everything I start in 2020. (Watch me fail that by week 2). I'll never learn how to overcome obstacles if I give up at the first.
If you've reached the end of this massive post, let's chat: What's your favorite thing you did in 2020? Favorite movie/music artist you found out? And what are your resolutions for the new year? (Do you know how to drive and are you scared of learning too?) Let's chat in the comments!