Hello, friends!
Today, we're here to finally talk about the most disappointing reads of 2019. As much as I love hyping up reads, I am also always here for some rant. These are some of the most entertaining posts to read at this time of the year, plus I'm a Grinch, so I felt like it would be fitting to post this while everyone else is enjoying Christmas time.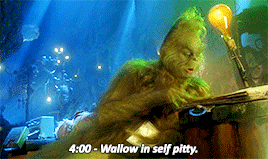 But, since I am the Grinch, I am also really into Christmas music. However, Christmas music is just the worst to make a negative post around, because everything is holly and jolly and nice. So, instead of comparing my disappointing reads to Christmas tracks, we'll be going for other music that it's still just as lovely.
Hope you enjoy taking a break from Mariah Carey to enjoy this post to its fullest!
I was cheated by you, and I think you know when. So I made up my mind, it must come to an end. – Mamma Mia, by ABBA
I guess there hasn't been a bigger cheating since The Foxhole Court, which I read earlier this year. At first, I thought it was just a weak start to a book and I'll get more of it once I continued reading. But no. And I finished this read infuriated by the lack of plot and the fact all the characters sounded and looked exactly the same.
And the truth is, considering I'm a Mamma Mia hoe at my core, I'm probably going to say "here we go again" and pick up the second book in this trilogy. There's still hope that my ending is as happy as Donna's, but I guess not every book can be a Pierce Brosnan.
This is not what I want; this is not what I'd planned. – Stick to the Status Quo, High School Musical Cast
You know when you pick up a book and you think you had this premise figured it out? It sounds amazing, just like something you'd enjoy. It ticks all your boxes and you pick up thinking you know exactly what you'll get from it. And then nothing happens like you'd planned.
Yes, I felt just as betrayed as Sharpay after reading Red, White & Royal Blue. I know, this is probably one of the most loved releases of the year, but I really didn't click with it. Again, the premise sounded amazing, but the book took forever to happen – the chapters were so long and the paragraphs were humongous. It felt like I was reading and reading and never moving on.
Plus, I really didn't connect with any of the characters and some scenes just really felt like a low-budget Netflix rom-com. (Like, that one scene one of the characters serenades the other with Your Song, by Elton John? Jesus Christ, the corny-ness.)
We could've had it all, rolling in the deep. – Rolling in the Deep, by Adele
The best way I could describe Wayward Son is wasted potential. We literally could've had so much here: so much more of the characters – talking without being interrupted -, so much development of the magical world, so much more closure. And, yet, we had 350 pages of nothing.
The thing that makes me the most mad about this book is that I legit thought I had this plot figured out. When I re-read Carry On back in August, I was coming up with all these headcanons about what was going to happen in Wayward Son, what they could give us now that these characters were in America. And yet, all we had was vampire non-sense.
Queue the dramatic song.
Nobody said it was easy, no one ever said it would be this hard. – The Scientist, Coldplay
When I picked up Eliza & Her Monsters, I truly expected to like the characters from the second I started reading it. I don't know why, but since everyone and their moms adore this book, I just thought it would be one of those that you fall in love during the first chapters.
But it wasn't. At all. And maybe that was just an unrealistic expectation or maybe it was indeed that Eliza was extremely unlikeable and constantly complaining. Not to mention the story inside the story – Monstrous Sea – was so poorly explained and gave me zero feels, along with the borderline abusive romantic behavior by the end of it.
Again, I really wish someone could've warned me that this is a story you have to warm up to and be open to character development, but I really thought it was going to be much easier to get through it than it was.
Or maybe this thing was a masterpiece, 'till you tore it all up. – All Too Well, by Taylor Swift
Ok, I even feel kinda bad associating this song to this book, because it wasn't even that bad. It certainly didn't deserve a song as mad and full of heartbreak and pain as All Too Well, but this was certainly a case of a perfect book being ruined by a really bad ending.
Opposite of Always has a lot of amazing things going for it – the writing is great, the dialogues are hilarious, there's A+ family and friendships and it's super diverse as well -, but the ending was a mess. I felt like all the decisions the characters made by the last 20% were super annoying and OOC, in addition to the fact the story wrapped up in the weirdest possible way and gave us a really unrelatable life lesson out of it.
It might sound crazy but it ain't no lie, baby bye bye – Bye Bye Bye, 'NSync
Considering how much I loved American Panda by Gloria Chao, it is kinda crazy to think that there's a book by her in this list. And I still stand by the fact Chao's writing is phenomenal – it's realistic, while still being romantic and giving the taste that I love about fiction. But Our Wayward Fate was just not it, man.
I was a true fool, player in this game for two. First, because this book had one of my least-favorite romantic tropes: insta-love, then, the development of our main character that felt so rushed. Finally, it just felt like the book was trying to do too much in not enough time, which made me so frustrated.
You had your chance, you blew it, out of sight, out of mind. Shut your mouth, I just can't take it again – Since U Been Gone, Kelly Clarkson
I apologize, but I just needed the angriest song I could get and of course it had to be Miss Kelly Clarkson to deliver. This is my least-favorite book of 2019, and I thought about not even including it, since I technically DNF-ed it, but it wouldn't be accurate to my year.
I never DNF books, ever. Even if I put a book down, I always have the intentions of getting back to it – sometimes it doesn't happen like that, but still. However, with The Hating Game, I put it down and could've set it on fire if I wasn't reading it on my phone.
The writing was so weird – like, the girl could've just said "I touched his arm", but instead she'd prefer to put it as: "I leaned in, my fingertips slowly brushing his muscular forearm, grazing so slowly through the hairs there" and I was just exhausted by page 2 -, the characters were cardboard cutouts of Judy from Zootopia and the guy from The DUFF and there was, no joke here, a line that literally went: "If you were mine for one night, you wouldn't be able to walk afterwards", which made me thraumatized for life.
I read 56% of it and got one kiss out of it, which is the most infuriating part of all. Basically: Sally Thorne and I are officially broken up and our relationship didn't even last, which just makes the use of Since U Been Gone even funnier to me.
Okay, friends: now it's your turn. If you had to choose one song to define your least-favorite/most disappointing read of the year, what would it be? Let's chat in the comments!
Hope you're having a wonderful Christmas!