Hello, fellow bloggers!
First of all, some of you may have noticed that I changed my blog layout. It's a change I've been wanting to make for a while now and I'm really happy with the new style I came up with. It's still not perfect, but it's what I can do for now. Let me know your thoughts on it!
Today, I'll be finally answering the tag of all tags. The tag that, every year, every book blogger or BookTuber needs to answer. It is pretty much a tradition in the community, and my first time answering it, so yay!
Also, because it's a tag that is literally been everywhere, it is pretty much impossible to find the original creator, much like the Harry Potter fanarts you see online. If any of you know who was the first person to answer this tag, let me know so I can credit them properly.
Now, onto the tag:
Best book you've read so far in 2019
I think this is not only the best book I've read this year, but in a really long time. I was so surprised by how much I adored Vicious and how the writing style and format took me aback, because it was so unique, original and smart.
Vicious is not told in linear pace, so you have a lot of flashbacks and flash-forwards. The concept behind EOs is so interesting and incredibly dark. The characters are fascinating, especially when you start learning more about their motivations and powers. The writing was breath-taking and I was engaged enough that I didn't want to skip a single sentence; I just wanted to savor every second of it.
Best sequel you've read so far in 2019
I realized I didn't read a single sequel this year, besides Crooked Kingdom and Obsidio. Clearly, my YA fantasy days are over, since I don't have any series to finish or continue on with.
Both were amazing but also not. Crooked Kingdom surprised me in a lot of ways and I couldn't stop thinking about it days after finishing it. The characters are phenomenal and I definitely understand the hype around Leigh Bardugo. Ultimately, though, I don't know how much this book was necessary and the ending (as in last 40 pages) fell a little flat and convenient.
Obsidio was definitely my favorite one in the trilogy in terms of pacing. It was much more comfortable, while still being entertaining and engaging. However, it kept using the same tropes that were successful in the first two books and it was stressing me out. I'll still miss the heck out of these characters, though.
So, even though both were bittersweet experiences, I still am very happy to have finished both of these series and totally consider them both worth the hype. I do look forward to finishing more series in my list during the last half of the year too.
New release you haven't read yet, but want to
Let's talk about this, folks.
I have a particular note on my computer with 25 titles that have come out this year (we're in July) that I have yet to read. And, of course, I also have this RIDICULOUSLY HUGE list of all backlist titles I haven't picked up.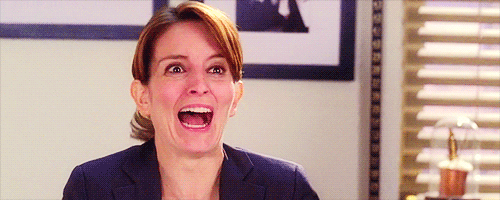 Most anticipated release for the second half of the year
As you guys saw above, I don't really keep up with new releases, and so I hardly ever know what's coming out before it's already here and I see bloggers and BookTubers talking about it.
However, there are to titles I'm dying to read: Jackpot, by Nic Stone (because I strongly believe Nic Stone is on her way to become one of my favorite authors of all times and this premise sounds fantastic) & Wayward Son (because I miss Baz and Simon a lot, ofc).
Biggest disappointment
To be honest, much like the rest of my life, there were a lot of disappointments this year. I'm a disappointment. It's life.
The biggest one, though, was probably The Foxhole Court. I had this in my "5-star-prediction-list" and, guess what? I gave it 1.5 stars. This is not a let down folks, this is a fall off of a helicopter ride with no parachute. It was devastating.
I don't think I've recovered yet to continue with the series, but it is in my plans to give it a second shot. Apparently, I love pain????
Biggest surprise
Around the same time I picked up The Foxhole Court, I also read the amazing Heretics Anonymous, and I was so pleased and surprised with how much I loved it! Probably because I had literally no expectations going into it? I now need to acquire a physical copy, because I refuse not to have this book standing on my shelves, along with the rest of my children.
Heretics Anonymous is a really fun YA contemporary that follows a group of heretic teenagers in a catholic school. This was smart, hilarious, introduced South-American rep (!!!!!!!) and called out on privilege while still acknowledging that everyone's problems are important and valid.
Basically, Katie Henry can have my children after this one. I'm that invested.
Favorite new author (debut or new to you)
I do hope Adib Khorram, the author of Darius the Great is Not Okay continues to write as many books as he possibly can. Darius the Great was amazing and had such a soft way of dealing with feelings such as first-love and identity problems.
This entire book is just so soft and adorable and I loved Darius a lot. I can not wait to fall in love with the rest of the characters this author comes up with.
Newest fictional crush
Honestly, if this answer doesn't solidify the fact that I love pain and I don't even know why myself, I don't know what will.
Because my newest fictional crush is David, from Truly Devious. I know a lot of people don't like him and I definitely understand, but there was something about his mysterious-ness and the fact I was picturing him as a cuter version of Rodrick, from Diary of a Wimpy Kid (if you know it you know it) that was really attractive.
Do I still feel like he could stab me in my sleep? Yes. Do I still want to know more about his character? Heck yes.
Newest favorite character
American Panda was the first book I read in 2019. And Mei remains as one of my favorite characters I read about this year.
I've never felt such an urge to hug a book character and become their best friends. I genuinely feel like Mei and I would get along very well and I'd love to just support her in everything she does. She's funny, sort of clumsy, while still being incredibly talented and strong. There's just a lot to love about Mei – and this whole book in general -, so I urge you to pick up American Panda already.
Book that made you cry
Far from the Tree is sadder than Marley & Me. It's so heartbreaking, but also hopeful, and it only makes you cry even more?
Books like this one break me apart and put me back together and I'm so here for it. Far From the Tree deals with adoption, identity and family in ways I had never encountered in YA before – it's raw and real and absolutely eye-bawling.
Book that made you happy
The Way You Make Me Feel was another book I read way back in January and every time I think about it, I just want to smile and hug all of the characters.
This is a summer contemporary (and since I know it's summer where many of you live, you already have a perfect excuse to read this one), with hints of Brazilian culture (which I LEGIT died for), a perfect friends-to-enemies relationship, a #relatable main character and a love interest called Hamlet who is a labrador in man form.
How can I not just smile and die every time?
Your favorite book to movie/tv show that you've seen so far?
Unfortunately, I don't think there was any ):
I mean, I did rewatch The Maze Runner trilogy and cried with every single one of them. (In The Maze Runner, because that movie is amazing; in The Scorch Trials, because Minho looked so good; and in Death Cure, because it is such a mess).
What is your favorite post you've written so far?
I was re-reading some of my old posts recently and I realized that my discussion on the sexual content on YA was so good?
Like, legit.
It was length-y and I actually covered a lot more topics than I remembered. I wish more of my discussions looked like that, but apparently it was a one-time thing? I do hope to get better at it, though, because that one snapped and I didn't even try, lol.
Most beautiful book you've bought so far this year (or received)
proud owner
of a copy of The Weight of Our Sky and this cover is
even more stunning
up close!!!!!#*(!!) It looks so beautiful on my shelves!
What books do you need to read by the end of the year?
Friends, there's a lot. But, a summary version would be:
RE-READS: I'll Give You The Sun, The Dream Thieves, Magnus Chase (still haven't decided if I want to re-read only one of the books or the whole trilogy already, lol).
BACKLIST TITLES: The Golden Compass, The Rose and the Dagger, The Hidden Maze
NEW RELEASES: Don't Date Rosa Santos and Daisy Jones and the Six.
And that's a wrap up! Let me know in the comments: what books do you need to read by the end of the year? Are you also hyped about Wayward Son? And are there any movie adaptations I should check out? Let's chat!