Hello, friends!
It's been a hot minute, but I'm officially back! It's winter break, so I'll have much more time to connect and blog hop. I'm also incredibly thankful for all the lovely people that still remembered about me while I was M.I.A, it means a whoooole lot! 💛
I just did a monthly wrap up, but I still feel like talking about what I've been up to lately, since I didn't get the chance to talk *enough* on my previous post, lol.
WHAT I'VE BEEN UP TO
First of all: I SURVIVED LAST WEEK. It was kinda crazy, but I had this major presentation to prepare (I had to do a lot more, because group projects suck, especially when you are in a bad group, which was 10/10 my case) plus my best-friend's surprise birthday party iN THE SAME DAY. I was so stressed out about both and had time to barely think. But, guess what? Everything worked out!
The party was a success and he was super happy! He had absolutely no idea we were planning it, so mission accomplished, I guess? The theme was 'La La Land' which is his favorite movie ever, and the high point was playing City of Stars while he first walked into the party and saw everyone, lol. We are that over the top.
Also, I'm done with my first semester at university, and I don't know how to feel. I am definitely grateful for the experience, but also having mixed feelings. Ultimately, I feel regretful that I haven't talked to the people I wanted to talk to since the beginning of the year, and now friend groups are mostly formed, so I don't know how to approach them without being awkward. But, I guess that's life for introverts, hahah.
WHAT I'VE BEEN WATCHING
I didn't read much in June, but I did watch some amazing things I want to talk to you guys about.
THE SOCIETY SEASON 1
(Trigger warnings: abusive relationship, graphic scenes of death and torture)
Friends: I *finally* watched an Original Netflix Show that doesn't make me feel like piercing my eyes with a fork. It's an ACHIEVEMENT!
I have given a lot of Netflix Originals a chance, but none captured my attention enough. However, The Society was extremely binge-worthy. I was procrastinating studying, as one does, and I watched pretty much the entire thing in one afternoon. It was great.
The ending didn't wrap up the story the way I wanted to, but it leaves just enough to be answered in the following seasons. The cast definitely lacks on diversity, though I was happy to see a deaf character and the use of ASL throughout the show. Grizz is by far the best character in this show and probably the reason why I enjoyed it so much.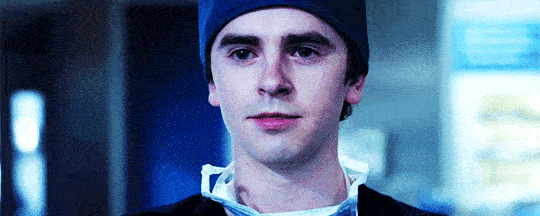 THE GOOD DOCTOR SEASON 1
Honestly, this show is ABSURD, but also so addicting? How?
I didn't know The Good Doctor was inspired off of a K-drama, but once you start watching it, it becomes pretty obvious. The first few episodes give the same feel that a K-drama does: the very overdramatic dialogues, the flashbacks, the Angst… It was all there. However, I feel like halfway through the show was when they stopped following the original story and turning it into its own thing, and it was pretty clear too.
I still enjoyed watching it, and strongly agree with Freddie Highmore getting all the awards he can get for his performance in this one. I've read two articles from autistic people saying they were pleased with the representation, but I obviously can't say much myself. However, I do wish they had been more emphatic throughout the show that autism is a spectrum disorder, therefore, everyone will experience it differently, and Shaun's (the main character) is definitely authentic.
Again, though, this show is incredibly absurd. Most patients go to the hospital for a normal-ass thing just to find out they're actually dying and have two months left to live. It's insane, but entertaining too, lol.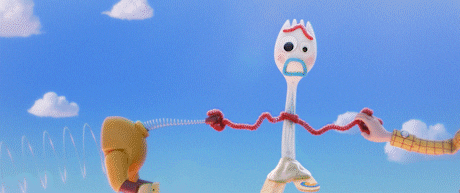 TOY STORY 4
If you haven't watched this yet, let me just warn you: BRING TISSUES. IT'S SAD.
REALLY SAD.
I was sobbing for real and had to be really quiet because I didn't want to disturb anyone. I'm crying now just thinking about it. Ugh. Really wish I wasn't as attached as I am to animated characters.
SKAM NORWAY (REWATCH)
No one:

Not a single soul:

Me: Well, if that's the case, I'm gonna rewatch SKAM.
I just love this show, ok? It's problematic and flawed and definitely not the best thing ever, but it showed up in my life just at the exact moment I needed it the most, and I kinda want to go back to those feelings for a while.
(Also, I just really, really miss Even? And Chris? And Vilde too? Ugh).
WHAT I WANT TO READ
My July TBR is just a little bit ambitious. (By a little bit I mean A LOT).
There's Something About Sweetie, by Sandhya Menon. Have actually already read this one and loved it. Sandhya Menon, I'M SO THANKFUL.
The Unhoneymooners, by Christina Lauren. When I found out that this book was going to be a romance novel from one perspective only: 😁😁😁😁 vs. When I realized that all of the male characters were still going to be trash: 😠😠😠😠😠
Becoming, by Michelle Obama. I'm reading it, folks. The 19 hour long audio book. It's happening.
Opposite of Always, by Justin A. Reynolds. Currently reading – the narrator is good, but I keep getting distracted as well? Ugh.
The Golden Compass, by Phillip Pullman. My best friend gifted me this book back in October for my birthday and I still haven't read it. #worstbestfriendever
The Rose and the Dagger, by Renee Ahdieh. I'm only like three years late, but it's fine. We're good.
The Weight of Our Sky, by Hanna Alkaf. Started this one back in May and still haven't finished it, so I need to fix this ASAP.
That's all for this life update, friends! Now, please, share down in the comments: what have you been watching recently? And which books do you plan to read next? Let's chat!