Hello, friends!
I feel like I need to start this post by apologizing for my lack of interaction this month. I still have a lot (a lot) of blog posts to get to, so excuse me if you see a comment by yours truly in a post that is already two weeks old. College hasn't been treating me well and my side job has been taking a lot of my time lately, plus all the reading & writing I've been doing.
Hopefully, by the second week of June, I'll have sorted things out and will be able to get back on commenting & blog-hopping as usual.
HIGHLIGHTS
I went to my first ever student march! Last year, a lot of marches happened in the US, such as the Women's March and even the Students March as a result of school shootings. In my country, though, the protests happened for a different reason. Basically, our government has cut investments for our public universities, with the excuse that "students are just there to party and do nothing else". Literally. (Our president is so stupid is laughable). As a public university student, I felt the need to be there. It was pretty crowded and it was quite scary, but I'm still overall very glad I was able to go.
I finally watched Aladdin and I'm in love with it. I've even added the soundtrack to my monthly playlist for June already. Aladdin has always been one of my favorite animations, and I was very much looking forward to it. Despise the controversy when the casting was first released, I think it's truly worth watching. Will Smith is amazing as the Genie, and by far my favorite character. I also loved Mena Massoud as Aladdin; he was the perfect balance between charming and awkward, lol. I'd 10/10 recommend it if you like the animation as well!
WHAT I READ
All the books I read this month (except for one) talk about mental health issues in some way, in honor of May being Mental Health Awareness Month.
First book completed this month was I Have Lost My Way, by Gayle Forman, which deals with depression. I re-read Where She Went by the same author earlier this year and I was excited to catch up with her most recent release. And, typically, I'd trust Gayle Forman with books set in one day. She's still able to write three-dimensional characters and flesh out relationships, but not in this one. I really didn't like how quickly the connection between these characters was formed, especially considering how little they knew about each other. Nathaniel, especially, was a character who had about two lines throughout the book, and yet Freya was falling head over heels for him. Harun was the only one whom I truly sympathized with and I definitely wish he wasn't so much of a third-wheel. I still recommend the audiobook, though, especially because you get to listen to a song that is very important for the narrative and the full cast makes it super dynamic.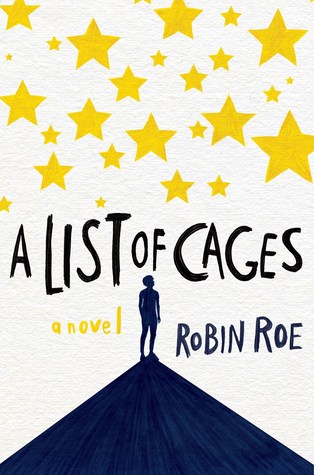 My re-read for May was A List of Cages, by Robin Roe, that has ADHD rep. I wanted to re-read this and take my time, since I read it in one sitting the first time around. I also took the chance to highlight some of my favorite quotes and really appreciate the writing. I still find that this book has some minor plot holes and things that fall too conveniently into place, but it's a beautiful story nonetheless. Adam is, by far, one of my favorite characters in the world and I just wish he could be turned into a real person so we could be best friends. Julian is a sweetheart too and his relationship with Charlie never fails to break my heart and put me back together. Despise this book's problems, I'd still recommend it to everyone I know.
Then, I was craving desperately some romance, and I thought it was the perfect timing to pick up The Bride Test, by Helen Hoang that came out this May, 7th. I thought it was okay to make an exception for my themed month, because this book still has a lot of great representation, with two Vietnamese leads & an autistic main character. Overall, I enjoyed this book much more than I enjoyed The Kiss Quotient. It was refreshing, because Khai's character takes some time to understand his own way to cope with feelings, and I wasn't exhausted of the miscommunication like with Hoang's previous book. I also found Esme to be such a powerful main character; she was badass and hardworking, and definitely not your typical protagonist, but that's exactly what made her so endearing to read. (The author's note at the end!!!!!!) I still hate having to read romance and especially sex scenes from a male perspective, so if you have any romance books recommendations that are written from one perspective only, let me know!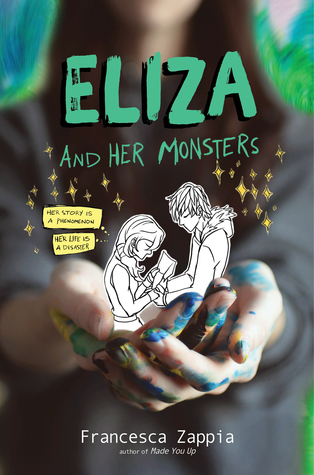 I also finally picked up Eliza & Her Monsters, by Francesca Zappia, that includes anxiety and selective mutism rep. This book was sort of a ride. I didn't connect to it at all at first and was so frustrated because of that. Eliza was desperate to be edgy, in that "I don't fit in but I don't want to fit in" kinda way that I find so annoying and trope-y. Her parents were very understanding & supportive and she still complained about them 24/7. Even though she grows and learns, I still feel like the book could've gone further in showing how her behavior was unacceptable. Her relationship with Wallace also got borderline abusive and manipulative at the end and it was a no-no for me. I also did not connect to the fandom aspect of the story as much as I thought I would. I was excited to fall in love with Monstrous Sea as much as I loved Carry On, when reading Fangirl, but I didn't understand the plot for that series *at all* and I was very much let down. Even though this was not a horrible book, I'd still take it as a disappointment.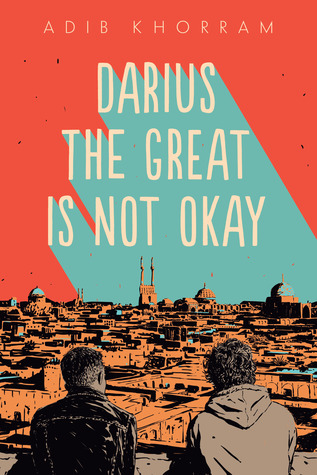 At least, my expectations were met with Darius The Great is Not Okay, by Adib Khorram. This one has depression and Persian rep. I loved so many things about this book. First and foremost, the whole talk on identity was so remarkable and I'm pretty sure will touch a lot of people out there. I also loved the friendship element; Sohrab and Darius had the purest of the relationships and it was very heart-warming. The one thing that stood out the most for me was definitely the family aspect. Darius' relationship with his father mirrored a lot my relationship with my own father and I was already in tears only 20% into the book. Also, the whole talk on body-image was so important! I have yet to read more books with fat MC, but this one made me feel everything. Even though this book deals with a lot of different topics, it never once felt like it was *trying too hard*. Instead, it felt like a very natural way to tell this story, and I'm just so so so happy that I've read this. (ALL THE STAR-TREK REFERENCES!!!!!!!!!)
The last book I was able to finish for the month of May was Challenger Deep, by Neal Shusterman, with schizophrenia rep. The book doesn't actually label the character's feeling, but it is mentioned to be within the schizo-spectrum. This book was so smart and well done. It was able to, through the writing, show you what it was like inside Caden's head, in a way I had never seen before. This being a first person novel felt like a true personal ride down the mental illness hole. I also learned that Caden (our main character) was very much inspired off of the author's son, who also deals with similar disorders, and the book has exclusive illustrations made by him when he was first diagnosed at the age of 15. Because of that close experience, I think the book was able to handle the subject in a very personal and realistic matter, and it was truly heart-wrenching.
Currently, I am reading The Weight of Our Sky, by Hanna Alkaf, that has OCD and anxiety rep. I'll carry on this read to the month of June and talk to you guys about it in my next monthly wrap up.
ON THE BLOG
MONTHLY PLAYLIST
My May playlist has been sort of a weird ride. Even though there are some great artists I'm glad to have found out, such as Wallows and Rex Orange County, I still didn't feel as inclined to listen to it in a regular basis, as I did with my previous playlists. I still think it's a fun one, if you want to give it a listen. And I'd highly recommend Wallows, by the way!
LOOKING FORWARD
June is Pride Month so I obviously have plans to read all them queer books. There are a couple I'm super excited to get to, such as Red, White & Royal Blue and A Song of Achilles, because people have been talking non-stop about these two titles and the reviews are all incredibly positive. Hopefully, I'll love these two just as much as everyone else.
I'm also excited because June is a birthday month for a lot of people close to me. And the day this post comes out is also Champion's League final and I don't know why I've been anticipating this so much, but I low key am, lol. (GO, LIVERPOOL!)
Let me know in the comments: how was May for you? And what are you're mostly looking forward to in June? Are you doing any themed reads for Pride Month? And if you care for soccer at all, are you excited for the match?