Hello, fellow bloggers!
March is over, and I'm kind of very excited about it. Mostly because fall is approaching and finally the weather will get better around here. I feel like I've been dying due to the heat for the past four months, so I really can not wait for it to get cooler.
Despise that, March wasn't exactly an eventful month for me and I'm kinda glad that I had enough time to complete all the books I wanted to read!
HIGHLIGHTS
The Jonas Brothers are back! This is the best thing that has happened to me in the past three years. No joke there. I was a huge JoBros fan growing up – they were the first concert I've ever attended! – and seeing them back together just gave me so many feelings. I probably cried watching their Carpool Karaoke and all the interviews they've done in the James Corden show are absolutely hilarious! Sucker, their new single, is also phenomenal and has been on repeat for weeks now.
I've had a lot of movie marathons. If there's one thing that happens when I'm feeling uninspired and *meh* (like I was at the beginning of the month), is I end up marathoning tons of movies. I did an Ashton Kutcher marathon, where I watched all of his iconic rom-coms (What Happens in Vegas remains my favorite), a Maze Runner re-watch (that literally made me cry my eyeballs off, once again) and I'm currently watching all of the Marvel movies in chronological order to prepare for Avengers: Endgame.
I got back in my writing game – and I'm handwriting this time! I know some of you are cringing at the thought of it. The mere thought of writing an entire book by hand gave me a headache – and cramps -, but I realized that writing on a screen was stressing me out. It felt like I was trying to be an author, constantly comparing myself and getting distracted by social media and the internet in general. When I sit down with a notebook, though, it feels like I have no one else to please but myself and it has grounded me back to what really made me fall in love with this idea in the first place. I've only tried it for a week now, so I don't know yet if I'll be able to keep up with it, but I'm letting all my ideas out and it's been refreshing.
WHAT I READ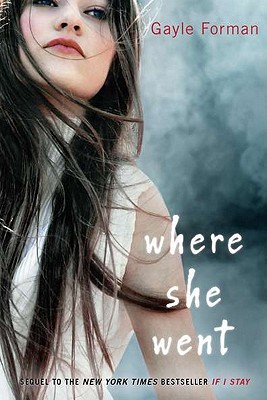 Where She Went was actually a re-read for me. I talked about this book on the blog before and I was eager to revisit this story. Where She Went takes place three years after the events of If I Stay and it focuses on Adam, as he's now a famous rockstar, lead of the rising punk band, Shooting Star. In fact, Adam is a super angsty and anxious character, and his perspective was absolutely marvelous to read from. Even though this book has its problems – like all the numerous sexist remarks -, I still love it so much? Honestly, just give me all the books with angsty musicians and I'll devour and love them forever.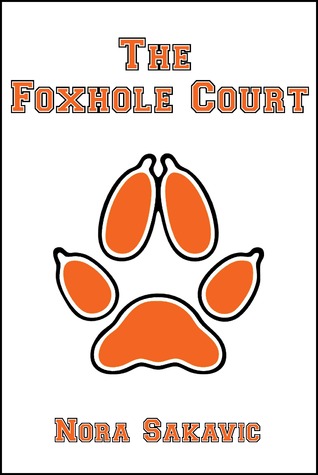 When I was planning my reads for March, I was most excited to read The Foxhole Court. I was 100% sure I was going to love this book. It's the first installment in the All for the Game series and it follows the team of the Foxes, for this fictional sport called Exy. It centers around a lot of male characters, including our protagonist, Neil Josten, who has a big secret about his past. My main problem with this book was: THERE'S NO PLOT. The characters are not moving to any specific goal. The writing is so all over the place. You're being introduced to these characters over and over again, and I still feel like I don't know them at all. Also: they are ALL bad-boys. Like, I am broken and damagedTM, so I can act like an asshole. It was excrutiating to get through the 8-hour-long audiobook. I am still going to carry on with the series, though, because I refuse to believe that this is what the hype was about.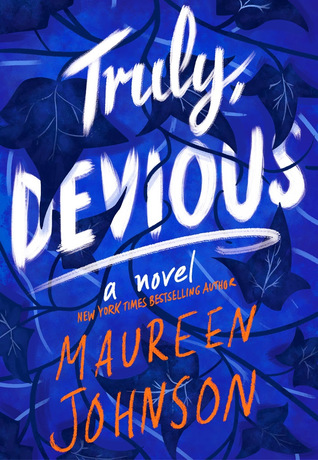 Truly Devious, by Maureen Johnson was a ride. I took about two weeks to finish this book, much due to the fact I completely overestimated my English skills and I had to focus A LOT to fully understand it. So, it was 100% my fault that it took me so long to get into it. But, once I did, it was brilliant! The mystery was engaging and so was the setting – boarding school with lots of mysteries? Count me in. The characters were also adorable, and even if I didn't love Stevie, I certainly liked David and Nate a lot. I am literally dying to pick up the second installment in the series – hopefully, I'll be able to do it until the end of the year?!
I feel like March was a polarizing month, with some amazing reads and other very disappointing ones. Every Heart a Doorway falls on the latter category. I realized that Rick Riordan is probably the only author who I trust to mix fantasy/mythology and our contemporary world. This book had a lot to do with portal fantasies and boarding schools, and I couldn't care at all. The murder mystery was also incredibly predictable (and this is coming from someone who can never figure out mysteries) and the way it was handled was beyond unrealistic. Like, a girl is found dead in the morning and then they move on to class as if nothing had happened? Uh, sure. I did appreciate the diversity, though! We had an asexual protagonist and a trans side character, but still it wasn't enough for me to rate it any higher.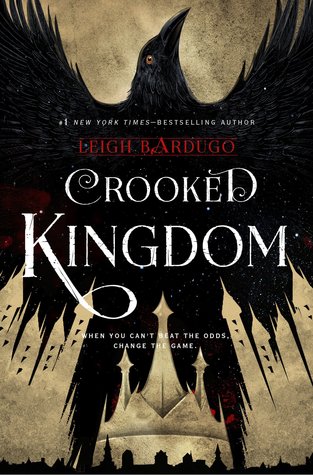 I also finally finished Crooked Kingdom! It's been a year since I last read Six of Crows, but I can safely say I'm free to check the Tumblr tag without being spoiled now! This installment was not as good as the first one, sadly, but it definitely changed my opinion on a lot of things! I've officially solidified Matthias as my favorite character, along with Nina. They're my absolute sweethearts and I cried so much with them throughout this book. I've also started to like Kaz & Inej more,which was surprising. The ending was truly what knocked down the book for me, as I was sure it'd be a 5 stars. It was underwhelming and disappointing for such a strong start. Nonetheless, I still love Leigh Bardugo's writing style and I do consider these books worth the hype.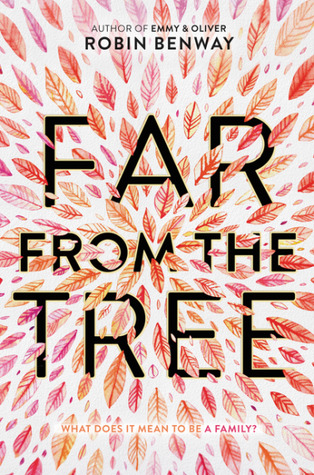 Far From The Tree was my last read for March. This book showed up kinda randomly in my life, as I saw it in a bookstore once and have been dying to finish reading ever since. I ended up listening to it in audiobook, which I'm not sure yet if I recommend. I think I'd have liked it better if we had different narrators for each perspective – kinda like the Odd One Out audiobook. Nonetheless, the story really captivated me. Maya was definitely an annoying character, but she was written to be unlikeable, so I guess that's okay. Her relationship with her sister felt a bit unrealistic, but my love for Grace and Joaquin (especially Joaquin) made the book so worth it for me. I cried multiple times – sometimes in public – with this book, so I can't recommend any more than that.
ON THE BLOG
MONTHLY PLAYLIST
This is the first time I'm writing about music here, but I really liked the idea of sharing my monthly playlists here as well.
Music is a huge part of my life, and I'm constantly listening to something. For the year of 2019, I wanted to do something different, and so I started creating monthly playlists, in which I pretty much incorporate all songs that match my mood for the month.
I warn you in advance: these playlists are suuuuuper random. You can be listening to Billie Eilish in one second and Jackson 5 in the other. It's just how my musical taste works sometimes.
LOOKING FORWARD
Hopefully, in April, I'll be able to read just as much as I did in March! I do have a lot of books I want to complete in the upcoming month, with some much anticipated reads, so I hope to find time to read them all!
Let me know in the comments what you've accomplished recently and what are some of your goals for April! 🌟