Hello, fellow bloggers and happy Wednesday!
I was nominated for The Sunshine Blogger Award by the lovely meandink! It's been a while, but I'm finally answering the questions she's got for me. Thanks again for the nomination, and if you don't yet follow her blog, go do so, because her content is always amazing!
RULES
Thank the blogger who nominated you in a blog post and links back to their blog
Answer the 11 questions the blogger asked you
Nominate 11 new blogs to receive the award and write them 11 new questions
List the rules and display The Sunshine Blogger Award logo in your post.
QUESTIONS & ANSWERS
ONE. What is most unusual item you own?
I think we're off to a boring start, for my part. I don't know if I have any unusual items lying around, as I'm a pretty neat person and tend to get rid of anything that doesn't serve me a purpose. I do still owe a few of my personal clothes from when I was a baby, which I think it's pretty odd, though.
TWO. What superpower wouldn't you want?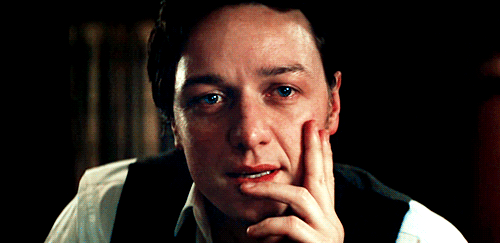 I love this question! I know I certainly wouldn't want the ability to read other people's mind. I already feel uncomfortable with nothing but the assumption of what other people are thinking about me; imagine being confronted with the idea that these assumptions are real and everyone around me really hates me. No, thanks.
THREE. What two fictional worlds/book series/characters would you want to cross over?
I'd really love to see the werewolves in a setting like Six of Crows or The Gilded Wolves. Basically, a group of people having to work together, while also being werewolves. Probably because they're my favorite creatures and there's just not enough high-quality content with them. And also because I'm obsessed with pack dynamics/friendships, so I would love to see them working together towards a goal.
FOUR. If your life was a fictional book what would you want it to be called?
"DREAM ME THE WORLD". So, technically, that is a quote from one of my favorite books – The Dream Thieves -, but I genuinely think would be the perfect title for a book about my life. Mostly, because I spend 90% of the time daydreaming about what my life could actually be, so it would be fitting.
FIVE. Do you think romance should be in every book?
Absolutely not. As much as I love rom-coms and all things "shippable", I still think some stories can be ruined with the addition of romance. Not every book is fitting with a love story! Some examples that I can think of were: Wolf by Wolf, by Ryan Graudin & Starters, by Lissa Price. Both these books had romances that ultimately made me lower my rating.
SIX. What is your favourite book cover at the moment?
Apparently, I live out of cute typography.
SEVEN. Do you like cliff hanger endings?
I do! I know they're painful, but they really get me excited for the next books. I think if cliffhangers didn't exist, I wouldn't finish any series in my shelves. Really.
EIGHT. What do you wish to see more of in books?
I really wish we got to see more South-American characters (we have a lot of Mexican ones, but sometimes I just wish we'd get a Peruvian? Colombian? Venezuelan?). I am South-American myself, and it's so hard to find that representation. Even though all countries down here are pretty different and have very distinct cultures, I still feel like I'd be able to relate to some. I also wish we got to see more asexual rep. AND WEREWOLVES! Why there's so little werewolves in YA? Vampires, angels, faes. But not werewolves? I'm mad.
NINE. Which would you prefer to have: 'glow in the dark' books so you could read in the dark OR a book that floats in the position you wanted so you didn't have to hold your arms up?
Oh, my, both of these sound amazing! I'd have to choose a "glow in the dark" book though. Mostly because my bedroom has terrible lighting, and it's a pain to read when it's dark outside.
TEN. Which character would you want to play on screen in a book adaptation? (Any book, any character)
I think I'd choose Reyna, from Heroes of Olympus. She's from Puerto Rico, which as close from South America as any other author ever went for me. Also, I think our physical features match a lot: tanned skin? Check. Long dark hair? Check.  Perpetual resting-bitch face on? Check.
ELEVEN. What is the most annoying characteristic for a character to have in your opinion?
The most annoying type of characters in my opinion are the following: bad-boys who treat people like crap for no reason; the way-too-perfect, pretty vanilla type; and the ones who are constantly messing things up for the rest of the group. But how not to be annoyed by those?
MY QUESTIONS
A song you've associated with a book/couple/character?
You have the chance to dream cast your favorite character from the latest book you've read. Who you're choosing?
What's your favorite romantic trope? (i.e.: friends to lovers, star-crossed lovers, etc.)
Your favorite bookish friendship?
A protagonist you relate to?
A book you have zero interest in reading?
If you could choose a literary name for yourself, which name would you choose?
A book you think has the potential to become a classic one day?
A book that you want to read that no one else talks about?
Have you ever met your favorite author? If so, how was the experience? If not, waht would you like to tell them?
Who's your least favorite bookish couple?
I won't be nominating eleven bloggers, but rather just five! If you're not about tags/awards, it's totally okay not to answer them if you don't want to (and if you've been nominated before & I'm being annoying, sorry!) I really hope to see some of your answers, though!
Once again, thanks for meandink for nominating me! These questions were a loooot of fun. I love the idea of interacting through awards & challenges, so thank you once again!