I cry so much about friendships is quite embarrassing. Especially considering I have, like, 2 friends. But, hey! What better friends than books, right?
But more than talking about specific bromances today, I wanted to talk about friend groups. Emphasis on *groups*. I envy people with friend groups. Mine never lasted more than a year; and I swear it wasn't because I'm a terrible friend. I'm nice, I promise. But in real life, and especially when you're an ever-changing teenager, is a lot harder keeping people together when your interests aren't always the same. I don't think I ever had a tragic breakup of a friend group – it just happens as you casually start gravitating towards different things, and therefore, splitting apart.
But in fiction, this is never a problem. Because these characters are inseparable and will remain together no matter what world they have to save. Except for when the author is cruel and kills one of them, which will inevitably happen and probably make us love them even more.
(Also, they're in no particular order. I love them all equally.)
1. MAGNUS CHASE, ALEX FIERRO, SAMIRAH AL-ABBAS, HEARTHSTONE, BLITZEN (along with MALLORY, HALFBORN GUNDERSON AND THOMAS JEFFERSON JR.)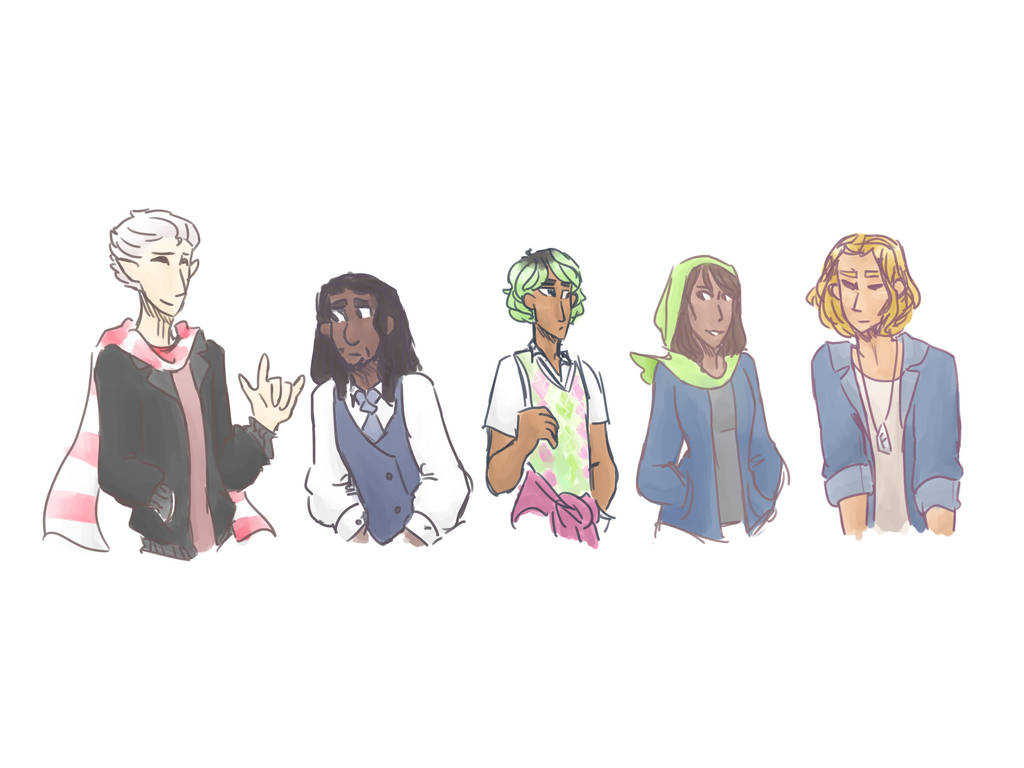 Probably the largest of the friend groups I'll be mentioning here, but they're just soooooo great. Magnus Chase & the Gods of Asgard is one of my favorite series of all times all due to these guys. It was so refreshing to read a series in which there were no special snowflakes, but rather just a bunch of teenagers trying to save the world, by working together and helping each other. Everyone in this group couldn't be more different from one another, and yet, when they're fighting, it works. This group gave me the feels that the Seven Ones from Heroes of Olympus never did, and I couldn't be more thankful for their existence.
2. THE MAZE RUNNER TRIO
If there's a friend group that brings tears to my eyes everytime I think about them, it has to be this trio. I made the mistake to google for gifs, and I'm in tears now. Great job, Lais.
The Maze Runner loves to shatter my heart to pieces, and this trio isn't any different. From the way they're overprotective, to how they understand each other with a single look. They read each other's thoughts, finish each other's sandwhiches and all of that. It's glorious. Minho & Newt may actually be my favorite relationship in this trio, just because of how underrated it is. But I'm not picking favorites here: I love their overall friendship a lot, and would 10/10 die for them.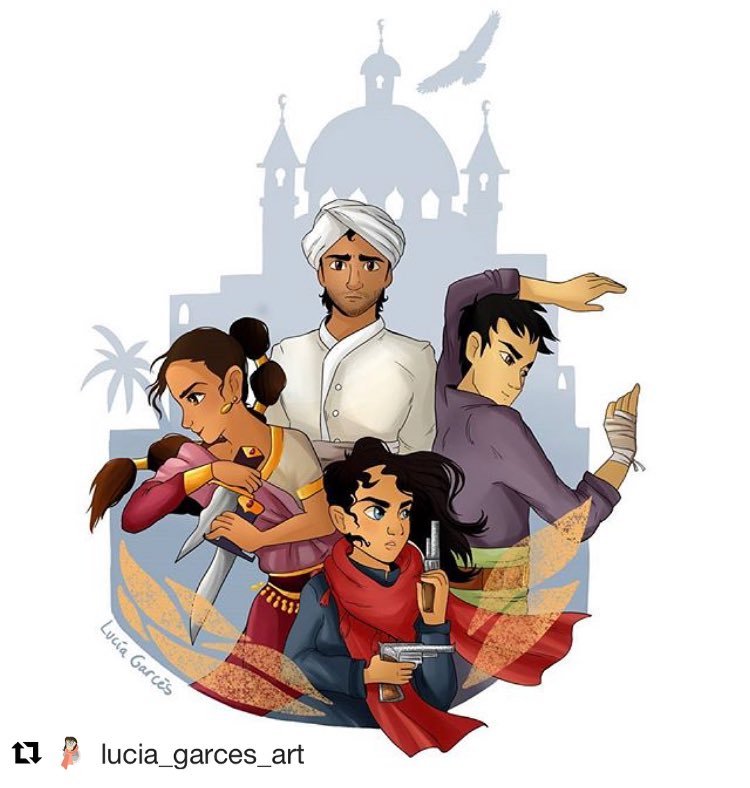 3. AMANI, JIN, AHMAD AND SHAZAD, FROM THE REBEL OF THE SANDS TRILOGY
I shall not shut up about this series until everyone I know has read them. Another reason to do so: the friend group is amazing! Being part of the rebellion, this group has always something to fear. And the way they protect and take care of each other adds 70 years into my life spam every time.
Shazad and Amani have one of the best female friendships I've ever read about, and to read them fighting side by side is a pleasure. Jin and Ahmad are brothers and their tight bond never fails to me weak. The one relationship within the group that surprised me by how much I loved were Amani and Ahmad. Their trust for each other, the way that they look for one another's approval before making a decision and how they work together is pure magic.
4. THE MARAUDERS
Can I go more cliché than that?
Still, no matter how much The Marauders can be considered overhyped, their relationship brings me so much joy (and pain). Granted: I've read more fanfiction than I probably should, and at this point, I'm confused about what's canon and what's not. But J.K Rowling is just not brave enough to give us what we all want, so that will have to do.
Even when just reading flashbacks in the Harry Potter books, I still felt a deep interest to know more about them. Their ending breaks my heart everytime, but the glimpses we see from their friendship also makes me incredibly happy. They're flawed and complicated, which just adds to the charm.
5. THE SKAM GIRLS
As a honorable mention at the bottom of this list, I have the girls from SKAM. SKAM is a Norwegian TV show that took Tumblr by storm a couple years ago, and I finally watched it in the correct order last year. And by doing so I realized that I actually hated all the male characters in the show. I don't think it's the writers' fault, truly. It was just a very accurate representation of teenage boys, and I think I'm allergic to those.
The girls, though, the girls were PERFECT. Actually, they were incredibly flawed and there were definitely some moments in which they were closer and others in which they were apart, but that's exactly what brings the realistic side to this one. They felt like real characters and real friends. For someone who is much more into bromances and male friendships, the fact that this all-girls group gave me so many feels (Jeez, I even CRIED with them by season 4), means a lot to me. Like, a lot, lot.
So, these are all my favorite friend groups! Let's discuss in the comments some of your favorites! And let me know too who's your favorite Marauder as well!