Hello, fellow bloggers!
Today, I wanted to talk about top 5 books I feel like should be considered required reads at school. Now, the thing is: I hate required reads. Which in retropsect and considering I just did my last college entrance exam a week ago and am not optimistic at all, I do not recommend. Do your required reading, kids! Especially if they count something for your college entrance, like for me.
I love reading, but required reads are just painful. Firstly, because they're classics with an ancient writing that I simply can't grasp. Secondly, because the themes are, more often than not, boring and unrelatable. I can not think of one single novel that I was required to read during high school that was able to form me as a human being, because most themes were adult-centered.
So, thinking of that, I decided to narrow down five books that I feel like every teenager should read at school & discuss more about.
---
---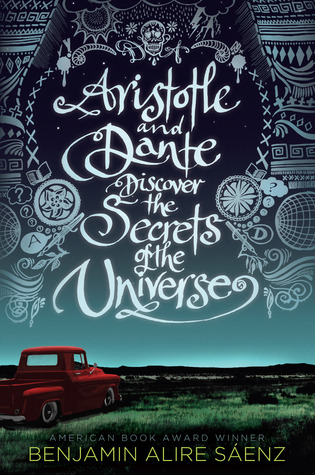 I wanted to mention Ari & Dante and not only because I am this book #1 stan, but also because I genuinely believe so many teenagers will be able to relate to this. Ari & Dante explores family, friendships, sexuality and every single question that goes through a teenage mind. Ari's relationship with his father mirrors so many relationships, including my own with my dad. I think that's what required reads should be more about: showing teenagers that they are not alone in their struggles. Relating to Ari was one of the most poweful moments of my life, and I really wish more people would have the chance to do so.
The White Rose is an unique historical fiction that, frankly, has changed my life. This one follows a resistance movement, named The White Rose, during Nazi-German. The leaders of the movement, Hans and Sophie Scholl, were both college students, who wrote and distributed panflets against the German government. I feel like this is the perfect book to discuss in an academic environment: firstly, there's the examination of panflets and the quotations they add into each one of them that can spark great English lectures; but also there's a chance to discuss how these teenagers were able to resist, when they grew up in a Nazi-German. Hans and Sophie were both part of the Hitler Youth and became resistance when adults, mostly because of the education that they were provided with. It's a very interesting point of view, hardly ever explored on class, as we see most of Anne-Frank-like narratives, but just as important to be discussed!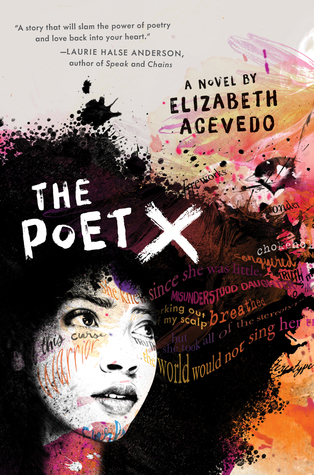 Speaking of books that would be well explored on class (spare my Educational nerd, here, okay, folks? I clearly want to be a teacher and this shows, I apologize LOL), Poet X has to be one of them. Granted, I DNF-ed this book. But that's because stories written in verse are not my thing and I in fact hate poetry's guts. However, this book is so much better than most of the poetry I was ever introduced to when in high school. It's approachable, fun and tackles subjects that most kids can relate to, such as religion, feminism and identity. At the end of the day, these are so much better than all the romantic crap from the 1800s.
Next on my list, is The Outsiders. I know this is technically a required read in multiple schools in America, but not in my country. In fact, I don't even think this book was ever published in Portuguese! Which brings me the idea to explore this in English classes! (Okay, I swear to God my inner-teacher will stop now). But, really, this is a short historical fiction, allowing discussions on both the time period – the 1960s – as well as examining the characters' relationships and feelings. Susan E. Hinton wrote this book because she wanted something to represent what teenagers were actually going through. 50 years later and adults still have no idea. But I think this book can be a peace of mind for a lot of kids going through rough times.
Lastly, I have Wonder! I know Wonder is technically a middle grade book, but in my country (or at least in my school), we have required reads all throughout middle school too. In my opinion, though, Wonder should be an all-age required read. This book talks about bullying and acceptance in one of the kindest, purest ways I've ever experienced. It's lyrical and beautiful, and I really think will spark students to see each other through a new lense. Auggie really is a wonder of a character and has the power to change even the nastiests high-school dynamics.
Alright! I really need to stop talking this much! Please, please, please, if you've made this far, let me know in the comments what books you'd make required reads in your imaginary school? And how do you feel about my choices? Would you gladly read them or look out for synopsis online? Let me know down below too!