Hello, fellow bloggers!
While 2018 was a super slow reading year for me, things did speed up a little bit in the latest half, and I managed to complete 18 books for the year.
I didn't have a reading goal for the year, as I knew how stressful it would be for me. I was, indeed, busy for most of it, but I didn't expect just how much my mental health would be in the way for most of my accomplishments this year. In fact, my reading routine throughout 2018 was basically: not reading anything for two months – picking up a book and reading it in one sitting – not reading anything for the next two months.
Nonetheless, I'm still okay about this number. I obviously want to make my reading more consistent for the next year, and hopefully read more, but I also want to be more aware of my own feelings and give myself a break when I need to.
Anyway, I've rambled enough. While everyone is doing a wrap up of their bests & worsts of the year, I just decided to do a general wrap up and share with you all the eighteen books I read in 2018:
---
This was, obviously, a re-read for me, as The Maze Runner series is actually one of my favorite series of all times. Death Cure is actually the concluding installment of the trilogy and it was a very interesting experience, since I re-read this after watching the movie. I know you'd typically read before watching the adaptation, but doing it the other way around was refreshing, as I pictured a lot of things in the book based in the movie – like having Dylan O'brien in my head everytime I read 'Thomas', which I'm not complaining about. I'll always love The Maze Runner series, and revisiting these characters and this story is a pleasure of mine.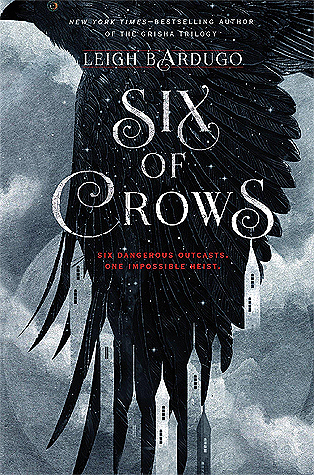 Six of Crows was, overall, a very good experience. Even though I went through a rollercoaster of feelings, never knowing exactly which character to trust, I loved so much about it. First of all, Leigh Bardugo's writing style: I had never read anything by her before and was surprised by how much I enjoyed it. She writes very character-focused chapters, which is what I prefer. Inej is by far my most favorite character, along with Nina and Matthias, who were my favorite couple I have read in a while. And, as much as I tried, I just couldn't stand Kaz at all. It was slightly disappointing, since I wanted to love everything about this book, as everyone else. Also I did feel like this could've been a standalone, since the cliffhanger at the end was a bit unnecessary.
By far, the most disappointing read of the year was My Life Next Door, by Huntley Fitzpatrick. When I picked this up, I was excited to read a cheesy romance, but it was way too cliché, even for me. Even though I rated this as 1-star, there's nothing incredibly problematic about it. In fact, I can see a lot of people enjoying it. However, in my impression, it came out as a pretty flat and bland story, extremely vanilla. There's no real plot, zero character development and the love interest was perfect as a Disney-prince, which was, in fact, very boring. As much as I wanted to like it, this one was just painful to get through.
I
finally moved on with the Your Name series! There's one volume left now, and I'm taking forever to pick it up, probably because I'm not ready to finish it just yet. Though this volume was confusing, it was extremely enjoyable. Not to give any spoilers, but it allowed us to see more of Taki, and he's such a great character to follow! I'm very excited to wrap up with this series and, finally, watch the movie. Let's hope I'm not spoiled until then! To be honest, it's a miracle that I haven't yet, considering how popular this series is. I'm very excited to know what happens next, and would 10/10 recommend this manga.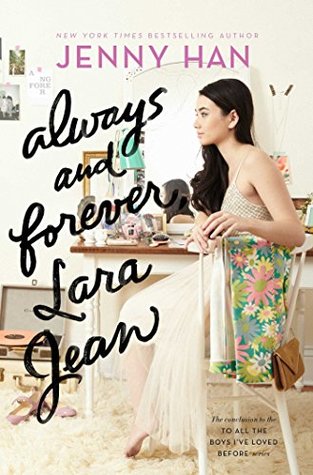 In 2018, I also re-read one of my favorite series of all times: the Lara Jean trilogy. I actually re-read this in May, way before the movie was released, but I'm so glad I did! I pretty much finished all of these in one sitting, and since I read it one after the other (literally started To All the Boys on a Monday and was done with Always & Forever by Wednesday), I really got the chance to deeply look at the character's development. Lara Jean grows so much throughout this series, while still being true to who she is, and to watch that is magical. And, then, of course, we have Peter Kavinsky, whose lines had me gushing badly.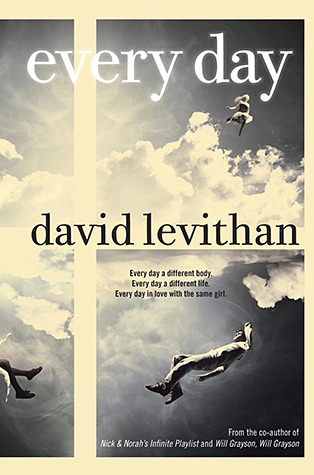 The second incredibly disappointing read of the year was Every Day, by David Levithan. I know, two posts ago, I recommended the movie as one of the best teenage movies I watched in 2018, but the book was a whole new story. The thing is: I was actually really enjoying it. I recognize most of the problems people have with this book, but ultimately, I wasn't bothered by any of those. The one problem I did encounter was with an extremely fat-phobic chapter that pretty much ruined the whole book for me. As someone who's not thin, at all, the chapter severely offended me. It was quite troublesome because the entire book explores the idea of diversity: Rhiannon is falling in love with A, who wakes up every day in a different body. It doesn't matter whether A is a boy or a girl, black or Asian, but suddenly, when they were in a fat body, it's almost like A wasn't lovable anymore. I don't know exactly what message was trying to be set here, but is not nice to read a book that, purposely, excludes fat people. Skinny people culture terrifies me, and this book is just another example of its bullshit.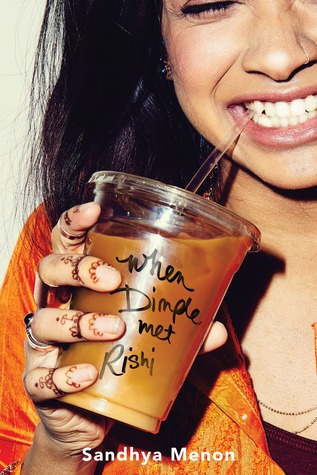 Thank God the next book was a light one, because I was getting pretty heated-up at that last one, lol. When Dimple Met Rishi was such a refreshing and fluffy contemporary! I adored every second of it. First and foremost, the way it handled diversity was amazing. Though both Dimple and Rishi come from Indian families, they have very different views on it: Dimple is 100% American and not that connected to her family's roots; while Rishi views his ancestors' culture as a very important part of his life and personality. The book didn't try to shame any of them: in fact, they both grew together because of their differences. Also: Rishi is kinda my new book boyfriend. Some of his lines had me actually blushing.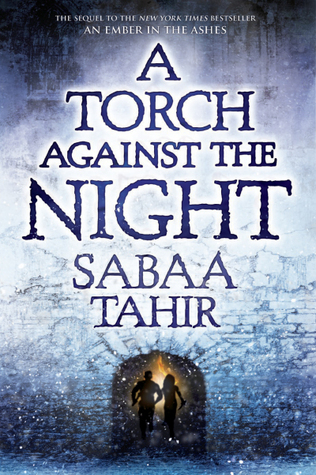 I also finally moved on with the Ember In The Ashes series, by reading A Torch Against the Night. Considering the 3rd book came out this year, when I'm only getting around to the 2nd one, God knows when I'll be picking up A Reaper at the Gates. But that's okay, we'll worry about that later. As expected from this series, this was an intense read. I did feel like the pacing was a bit off, though, as the middle part felt incredibly slow. Also, as the unpopular-opinion queen that I am, I preferred Helene's chapters over everyone else's. I'm much more interested in the Empire's political intrigues than in the Scholar's rebellion. (I just also love Helene a lot. Who's even Elias and Laia? I don't know them). Overall, this book was great and I'm definitely hyped for the rest of the series – it just wasn't as good as the first one.
The Wicker King was one of the greatest books I read this year, and definitely a new favorite. I warn, though, that this book may not be for everyone. K. Ancrum has a very vague writing style, yet beautiful. There's also a very predominant dom-sub dynamic going on, so if you're not comfortable with that, you may wanna pass. I still loved every second of it! It gave me Ronan/Kavinsky vibes, and broke my heart to pieces, as I imagined it would. Even though I disagreed with most of the character's actions, it was clear they were doing what they thought they needed to do in order to survive. The ending had me in near tears – which is great, considering I was reading this while in Math class.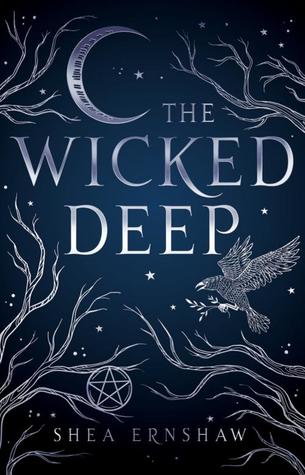 I really wish I had waited until Halloween to pick up The Wicked Deep, because it would've been the perfect read! This book has such a whimsical and magical writing style; it feels like the ultimate Fall read. The Wicked Deep is set in the town of Sparrow, which has been haunted for the past two centuries by the ghosts of three sisters. 200 years ago, they were accused of whichcraft and drowned – since then, they return every summer, in the body of three random girls, to drown boys as they were once drowned. The plot was intriguing and it totally delivered. The characters, though, felt a bit flat and the romance, very insta-love-y, as I didn't feel they had enough time to connect so deeply as they did. Nonetheless, it was an enjoyable read, which I recommend for Fall/Halloween time.
One of the true hidden gems of 2018 was Running With Lions, by Julian Winters. The book is set at a summer training camp, following our main character Sebastian, as he navigates through typical teenage dillemas: his sexuality, his future, his friendships. As cliché as this may sound, the book really got the chance to explore something I had never seen before, which was queerness in sports. Most of Sebastian team-mates are in the LGBTQ+ spectrum in some way, which was refreshing to see, considering the fact sports are typically tainted by toxic masculinity and homophobia. But Bastian's friend group was amazing & supportive, and I loved our main character so much. However, there were other characters who were just assholes for the sake of being assholes, which is never enjoyable to read.
The Odds of Loving Grover Cleveland is another underhyped contemporary that definitely deserves your attention. It follows our main character, Zander, who is sent to a camp for teenagers with mental-health issues. There, she meets kids going through various things: schizophrenia, depression, eating disorders. This book felt like a good slap on my face. I'd consider myself a pretty loyal person, who hardly ever gives up on others. But reading this book really made me question that. Though Zander is our main character, the book focuses a lot on Cassie – her bipolar roomate, who's pretty much a bitch through most of the book. Even if Cassie treats Zander terribly, she does not give up on her. I was questioning Zander's sanity throughout the entire story, because it was definitely not something I would be able to do! The book was beautiful, especially the ending, but I do wish the author had made it clear on page that most of Cassie's behaviour was problematic and her past does not excuse her from her actions. She makes awful comments through the narrative that weren't exactly problematized, which is why I rated it down to 4 stars.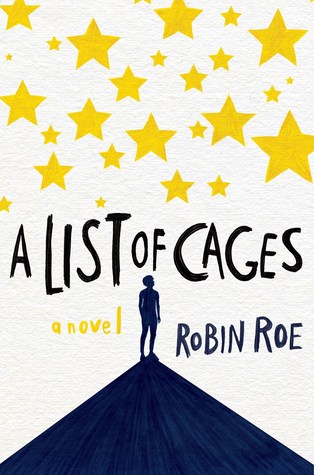 Thank God I already made a whole review about A List of Cages on this blog, so I don't have to write a long-ass paragraph: though I probably will, anyway, 'cause it's me, after all. This book delivered everything I could've asked for: the brother dynamics, the beautiful writing style, the tragic backstory. Ultimately, though, I feel like the author went a bit too far in making Julian's life a living hell, which was the only element that I really didn't like. At some point, it got wayyyyy to unbelievable, which was very disappointing, because the book was perfect in all the other aspects! The friend group in this was amazing, supportive and added 70+ years in my life spam.
One of my only five stars of the year (not considering my re-reads): A Hero at the Fall was the conclusion to the Rebel of the Sands trilogy and I can't stop thinking about it! This is a desert-based fantasy trilogy that definitely deserves more hype than it gets. I loved every single installment in this series and it wasn't any different with the last one. The characters are strong, and have some of the best dynamics – even the non-romantic ones had me swooning. The world is merciless and cruel, but that's exactly what it makes it so interesting to read about. I'm in love with the fantasy that Alwyn Hamilton created and I'll honestly shove this series into everyone's faces, because more people need to read it!
I feel like I'm probably the only person who has read this book out of pleasure, not as a required read for school. The Outsiders is a classic, and I decided to finally pick up the book, as I only knew the story from the movie. (I'm lowkey obsessed with Patrick Swayze, by the way). Even though the writing wasn't totally my style and I did miss seeing more from the Socs' perspective, I still understand why everyone loves this story. It's impressive to me that Susan E. Hinton wrote this when she was only 16, especially considering it was able to impact an entire generation. I definitely got what I wanted from this story, which was seeing the dynamics between the male characters up close. Still, if the book had explored more from the Socs, besides Randy & Cherry, it would've been a perfect 5 stars read.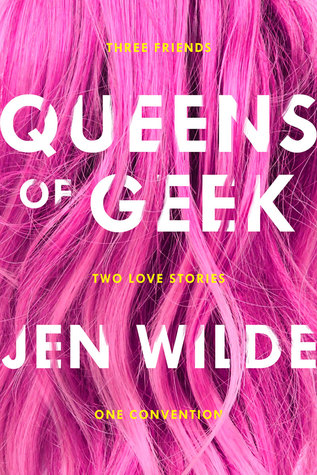 And the last book I read for the year of 2018 was Queens of Geek! I'm so happy that I finished the year with such a great book. The best way I can describe it is as a fandom celebration with all the diverse elements you could expect. The book follows girls of color falling in love, a bunch of fandom-related content (which was so relatable!) and a plus-sized main character who gets the sweetest boy in town. I read this in one sitting because I simply couldn't put it down. I won't say the writing is marvelous and it was definitely cheesy as hell at some points, but it made me smile so much. I want to recommend this book to absolutely everyone who may be going through a hard time, because this will definitely warm your heart.
Wow! That was a long ass post – if you've reached this far, let me know in the comments: what were your favorite reads of 2018? Have you read any of these books? What were your thoughts on them?